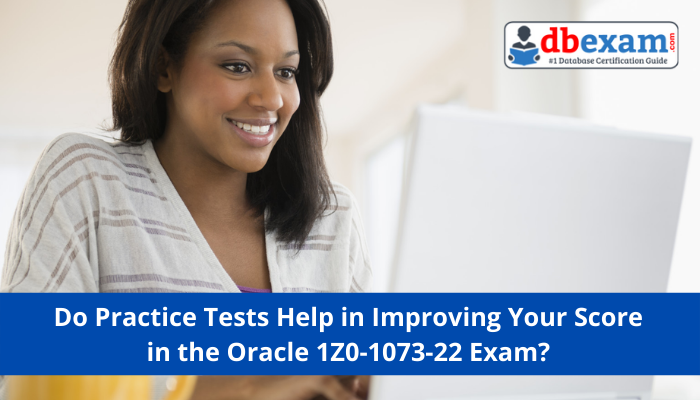 You must solve the right 1Z0-1073-22 practice test materials to understand your control over the Oracle Inventory Cloud 2022 Implementation Professional syllabus topics and certification. Explore the exam acing tips and gain more knowledge about Oracle Inventory Management Cloud through this blog.
Overview of the Oracle 1Z0-1073-22 Certification:
1Z0-1073-22, the Oracle Inventory Cloud 2022 Certified Implementation Professional certification is all about proving your knowledge to design an enterprise configuration, configure an enterprise structure, and manage advanced inventory transactions.
What Do You Learn through the 1Z0-1073-22 Certification?
Candidates who earn the 1Z0-1073-22 certification can manage consigned inventory and integrate receipts, analyze and process the material request flow within Supply Chain Orchestration, shipments, inventory balances, and inventory transactions with external systems.
What Is the 1Z0-1073-22 Exam Structure?
The 1Z0-1073-22 certification exam is 55 questions long, and you need to take the exam within 90 minutes. You need to get 68% marks to pass the exam.
Study Strategies that Aid to Ace the 1Z0-1073-22 Exam:
Have A Study Place to Stay Focused:
A candidate should be in a good mood and have good energy while you prepare for the exam. Therefore, choose a study place where you are well energetic. Keep all the necessary study materials in one place to stay organized. When you are at peace and organized, you can constructively utilize your study time.
Grasp the 1Z0-1073-22 Syllabus Topics from the Core:
Selecting a study space is important, but the main target is to cover the syllabus topics with a grasp. Don't study to pass the sake of the exam; instead, try to learn the topics from the core, to use the knowledge practically in a better manner.
Have Your Study Schedule:
When you proceed with a study schedule, covering the syllabus becomes easy. Your study schedule must mention which topics you want to cover and within what time. If you want to cover the syllabus topics within a decent time, you must accomplish your daily study goals with devotion.
You can follow others' study schedules and plans but set them according to your convenience. A candidate is either productive during the day, or studying late at night might suit them; choose the best productive time for studying.
Avoid Last Minute Preparations:
When you are preparing for the 1Z0-1073-22 exam, you must take enough time to get ready for the exam. Being good with time management skills is essential to getting ready for the exam. Some candidates heavily rely on last-minute preparation, but it proves to be the worst method to get ready for any exam. As the 1Z0-1073-22 certification is of associate-level, it needs you to put a lot of effort into the preparation.
Avoid All Distractions During Study Hours:
The distraction-free study should be your priority. Only two hours of preparation could be beneficial if you are completely focused on studying. Notes making is helpful if you want to remember the topics for longer and you can revise quickly through these notes.
Join the Oracle 1Z0-1073-22 Training:
Joining training means you are getting a chance to learn from the Oracle experts directly. Therefore, opt for practical training and improve your technical skills.
Gauge Your Preparation Level with 1Z0-1073-22 Practice Tests:
Have you learned well about the syllabus domains? You must keep track of your preparation level through the online 1Z0-1073-22 practice tests. Rigorous practicing offers you the scope to explore more on your strengths and weaknesses and help to improve them. Therefore, include practice tests in your preparation to score better.
Overview of Oracle Inventory Management Cloud:
Oracle Inventory Cloud is a solution that helps get full visibility into and control the flow of goods across the organization and global supply networks to decrease costs and customer satisfaction and optimize service levels and working capital investment.
Organizations need to efficiently manage their inventory from receipt through the point of utilization or order fulfillment in warehouses, stock rooms, and manufacturing plants. Oracle Inventory Management offers full insight into complex materials management operations through intuitive dashboards that offer a complete view of inventory status, stock levels, and the multiple transactions across locations.
What Are the Benefits of Using Oracle Inventory Management Cloud?
Manage and Optimize Material Flows:
Assure rapid order fulfillment and safeguard your revenue by streamlining, automating, and controlling inventory operations. This should be done both inside the company and across a complex global supply network with a complete inventory management solution.
Get Visibility and Fulfillment Flexibility:
Earn real-time visibility into inventory across internal and external locations. This includes goods in transit. Support fulfillment with options such as drop-ship, back-to-back, and supplier consigned inventory anytime, anywhere.
Improve Decision Making:
Complete dashboards to view balances and monitor and manage material status for both inbound and outbound flows. The solution helps to view activities requiring attention and act across your facilities to resolve them quickly.
Bottom Line:
Inventory is required for your organization's success and helps grow revenue and maintain customer satisfaction. Oracle Inventory Management Cloud is a complete materials management and costing solution that allows the organization to gain full visibility and control of the flow of goods across organizations and global supply networks. The solution helps increase customer satisfaction, decrease costs, and optimize inventory and working capital investments. The need for Oracle Inventory Management Cloud creates the need for certified candidates. Therefore, earn the professional level 1Z0-1073-22 certification to boost your career.