The OCAJP 8 and OCPJP 8 are Java programmer certification offered by Oracle University. There is lot of difference between two certifications. First of level, both the exams are totally different and they cover the different objectives. OCAJP 8 considered as simple and basic exam where as OCPJP 8 is little tougher than the OCAJP 8 exam.
The difference between OCAJP 8 and OCPJP 8 are huge in terms of exam topics and difficulty level.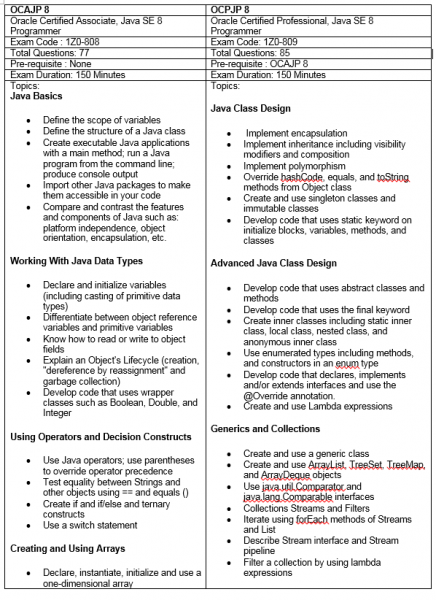 Difficulty Level :

OCAJP

8 is the simple one and

OCPJP

8 is the tougher one

Exam Objectives: OCAJP 8 covers very basic concepts whereas OCPJP 8 would test your knowledge on broader range.