As 2017 swings into full gear, we're continuing to see a rising demand for skilled Oracle professionals in the job market. Whether you're an Oracle DBA or a Java developer, you should know that your skills are highly sought after! Certification is one proven way for professionals like you to validate your knowledge and gain credibility that will lead to better opportunities. And with the increasing demand for Oracle DBAs and Java Developers, we're also seeing a rise in the related Oracle Certifications.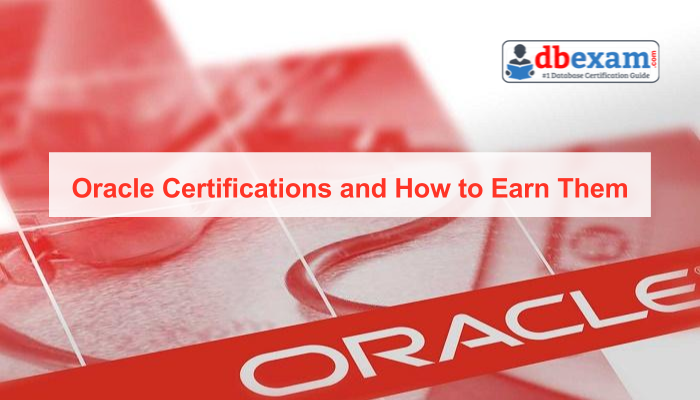 Best Oracle Certifications Worldwide
Empower yourself to put your best foot forward on exam day! Oracle Certification Exam Candidates, test with confidence using preparation tools created by Oracle and DBexam online practice test. DBexam wants to help protect your investment of time and money by offering tools to help you be as prepared as possible for your certification exam as well as your future job role.
Recommended Resources to Prepare for an Oracle Certification Exam
Test your knowledge with online Practice Exams: empower yourself to put your best foot forward on exam day.

Take the Recommended Training: ensure you have the knowledge you need, along with hands-on experience.

Refresh Your Skills with Sample Questions: take sample questions to refresh your existing knowledge prior to taking the exam.
If you would benefit from training, consider a Certification Discount Package and save up to 20%. Includes the training course, plus a certification exam voucher that you have up to 12 months to use. Online practice exams are also on DBexam. New packages have just been released for Oracle Database 12c, MySQL 5.6, Exadata Administration, Oracle Database Cloud.
At the End
By reviewing your progress you can continue to tweak and customize your study plan and will become more efficient in making progress. It is important to note that multiple methods of study will expand your knowledge and skills further than just one. It is recommended that you include a healthy amount of hands-on practice along with other more conventional methods that you choose.
Remember your goal in getting certified is not only to pass the exam(s) but more importantly to improve your knowledge and skills. Each gap that you identify represents an opportunity to become a better IT professional.