Credentials are granted based on a combination of passing exams, training and performance based assignments, depending on the level of certification. Oracle certifications are tangible benchmarks of experience and expertise that help you stand out in a crowd among employer.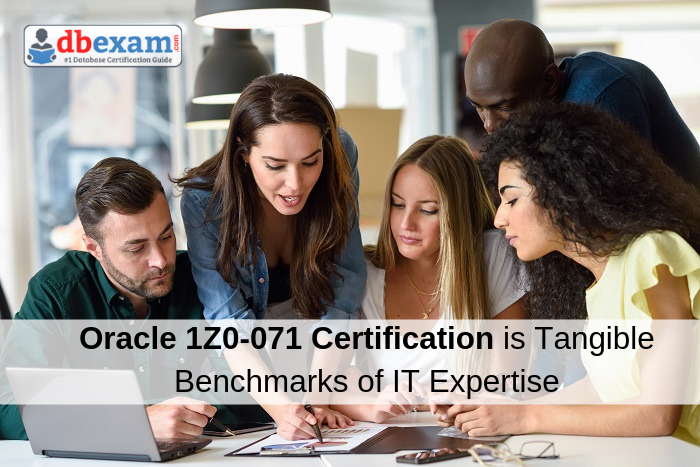 The Oracle Database SQL is the stepping-stone for a candidate to build a successful career as an Oracle Professional. The OCA credential enables database professionals to prove competency in basic skills required to manage the industry's most advanced database technology, using cutting edge tools. Earn a core OCA credential on your path to Database Administrator or PL/SQL Developer certifications, by passing exam 1Z0-071 Oracle Database SQL.
There are 5 levels of Oracle Certification Credentials
Oracle Certified Associate (OCA), Oracle Certified Professional (OCP), Oracle Certified Master (OCM), Oracle Certified Expert (OCE) and Oracle Certified Specialist (OCS). These credentials are spread across 9 technology pillars and further broken down into product family and product groupings. Certifications are also defined by job role
SQL knowledge is essential to the Database Administrator role as well as that of the PL/SQL Developer. The new Oracle Database SQL Certified Associate credential gives a broader, more comprehensive view of SQL without dipping into more difficult, seldom-used features.
Passing this exam is a win/win if you are pursuing a path that includes a SQL requirement. You earn two valuable certifications.
Even if your plans don't currently include an additional layer of certification, this credential proves fluency in and a solid understanding of SQL language, data modeling and using SQL to create and manipulate tables in an Oracle Database.
Things to Know About 1Z0-071 Exam
Other Oracle Certifications
Remember
Some certification levels build on each other, for example: an Associate certification is required for Professional, while a Professional certification is required for Master. The Expert and Specialist certification does not have any prerequisite certification like Associate.