"A Goal Without a Plan is Just a Wish" This is the aphorism that young Jorge who is from California. Most students slip into depression, give up on education or their dreams, but not 24-year-old Jorge who has set an example with his persistent diligence to understand his dreams.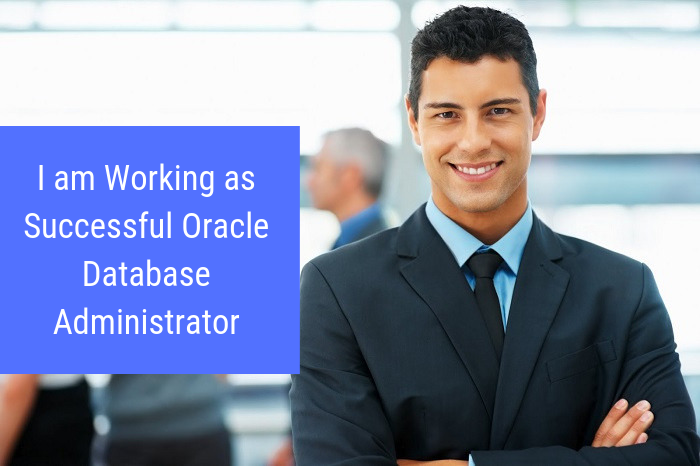 We are glad to hear from Jorge on Oracle Certification.
About the Certification Center
Name of Center: Pearson Professional Centers-Fresno CA
Arriving at the Test Center: My test center was a bit far from my residence, so I started early to reach the test center on time. The test center was well equipped. There were five people including me to write an exam. The center was noisy too.
Name of Certification: 1Z0-062: Oracle Database 12c Administration
The format of Certification Exam: I have taken Oracle Database 12c Administration Certification exam with the fees of USD $245. Officially one has to finish exam of 67 questions in 120 minutes, and the passing score is 64%. I don't find this format difficult because I'm confident about my studies J
His Experience During the Exam: It is not at all hard to prepare for the 1Z0-062 Certification exam, and the reason is I have not limited my studies from syllabus books. I strengthen my topics in depth from DBexam.com and the site is fantastic. I found DBexam.com while I was searching for the preparation guidance on Oracle 1Z0-062 Certification Topics.
How Did He Prepare?
Go through the syllabus for the same exam and select the topics from the study material you need to read. And study all the topics in depth and at the same time try to do some hands-on practice for each topic. I have taken help of DBexam.com to make my exam preparation easier and fruitful, and I'm so happy with the support and solutions I received from the team dbexam.com
You won't require much time to read books, but it is necessary to practice more with sample questions and online practice exam as it is tailored for the exam point of view by the experienced team of DBexam.com
The difficulty is about knowledge, if you study, you will consider it easy. Certifications are always useful, just don't spend more time that what it deserves, test your options, consider your job opportunities, don't go spending money just for the paper. I would like to suggest you taking Oracle Database 12c Administration (1Z0-062) certification exam for the betterment of your IT profession.
His Score: 79%