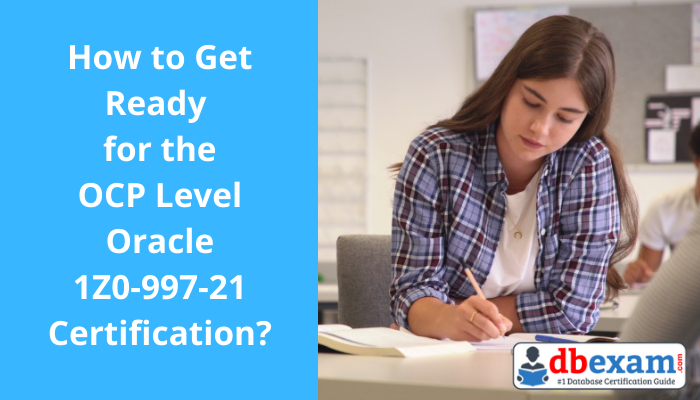 Widen up your knowledge with the 1Z0-997-21 sample questions and assess your level of preparation with the practice tests range to become a professional level Architect. Here are the study tips and some benefits of using Oracle Cloud Infrastructure.
Overview of the 1Z0-997-21 Exam:
Oracle Cloud Infrastructure 2021 Architect Professional or the 1Z0-997-21 certification is the Professional level OCI Architect certification.
Being an OCP level credential, the certification serves as the next level of certification for those who have already got an OCI Architect Associate title. A candidate should earn the Associate level certification to appear for the 1Z0-997-21 certification.
What Does the 1Z0-997-21 Certified Candidate Prove?
A 1Z0-997-21, Oracle Cloud Infrastructure 2020 Certified Architect Professional, has proved hands-on experience and knowledge needed to design, plan, implement and operate solutions on OCI.
What Abilities Are Validated by the 1Z0-997-21 Certification?
A candidate learns about implementing and operating solutions, Planning and designing solutions, implementing and operating databases, designing for hybrid cloud architecture, Migrating on-premises workloads to OCI, and designing for Security and Compliance. A candidate must have up-to-date training and field experience to pass the 1Z0-997-21 exam.
Preparation Tips to Pass the 1Z0-997-21 Exam:
Syllabus Completion Matters the Most:
The syllabus for the 1Z0-997-21 exam is divided into multiple subtopics. There is no percentage distribution in the Oracle syllabus; planning the syllabus completion is quite a task. A candidate must write down particular topic names, get clarity on his daily targets and plan accordingly to cover the syllabus.
Explore the Exam Structure and Register:
Knowing the exam structure keeps you mentally prepared to take the exam smoothly. The 1Z0-997-21 exam is a multiple-choice exam with 50 questions. A candidate needs to get a 70% mark to pass the exam.
Stay Consistent with Your Study Hours:
If you are consistent with your study routine, preparing for the 1Z0-997-21 exam becomes easy. Studying for long hours is not the need to get success, but planning and studying for consistently two to three hours is the need for easy success. You might be confident about taking the exam, but taking ample time would help to manage your study hours and current job role.
Make Some Notes:
Passing the OCP level certification needs diverse knowledge regarding all syllabus topics. A candidate needs to memorize all the syllabus sections at once during the actual exam. Making notes would help to enhance the memory power of the candidate. Moreover, these notes would help the candidate to revise quickly.
Join the Oracle 1Z0-997-21 Training:
You should never underestimate taking the training. Whatever your knowledge base is, enhancing your practical knowledge from the experts would easily help you clear your doubts.
Learn from Sample Questions and 1Z0-997-21 Practice Test:
Including 1Z0-997-21 sample questions after finishing the syllabus topics is a great choice to get the maximum number of common questions in the exam hall. Covering the syllabus should not be your only confidence booster. Take the proper self-assessment through 1Z0-997-21 practice tests and get to know about your strengths and weaknesses.
Here Are the Benefits of Using Oracle Cloud Infrastructure:
Get Rid of Vendor Lock-In:
With OCI, you can run Oracle and non-Oracle workloads on Oracle IaaS and Oracle Cloud Infrastructure. The user gets access to polyglot languages including PHP, Ruby, Node.JS, and Java; VMware integrates with Docker and other leading DevOps and IT tools and runs on Windows and Linux operating systems. The user can freely use his data without any vendor lock-in.
In short, using the Oracle Cloud Infrastructure and Oracle IaaS can help to-
Duplicate the on-premises and management possibilities or build entirely new architecture.

Get the same control, isolation, security, and predictable performance as your on-premises solution or improve the possibilities.

Run Oracle and non-Oracle workloads so the user can maximize the value of his existing IT investments.
Get Better Security:
OCI allows using dedicated private network connections and a data center housed on the users' own premises. Oracle IaaS security can't be beaten due to the ability to replicate your current governance processes and the flexibility to blend identity access management (IAM) tools flawlessly.
Get Complete Transparency:
Get rid of Cloud Sprawl worries. With Oracle Cloud Infrastructure, organizations can limit and contain sprawl quickly and effectively with audit trails that track usage back to departments and help shadow IT. The integrated Oracle Management Cloud uses machine learning and big data to offer instant insight into both legacy and cloud resource usage, so the user can act fast to control usage.
Bottom Line:
There is no need to describe how valuable OCP-level certifications are. Getting the OCI based 1Z0-997-21 certification could open up greater possibilities for a candidate. Therefore, get ready and grab the certification.