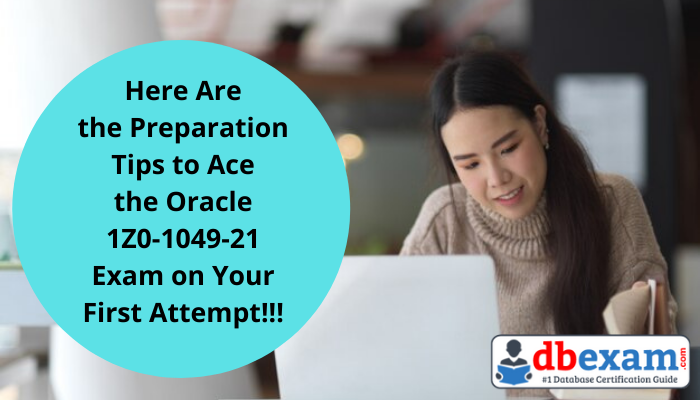 Solve the 1Z0-1049-21 practice test questions to ace the exam on your first attempt and become Oracle Compensation Cloud 2021 Certified Implementation Specialist (OCS).
What Is the 1Z0-1049-21 Exam Structure?
1Z0-1049-21 or the Oracle Compensation Cloud 2021 Implementation Essentials Exam is a multiple-choice type exam with 55 questions. You can expect scenario-based questions too in the exam hall. You must obtain 66% marks to pass the 1Z0-1049-21 exam.
What Do You Prove through the 1Z0-1049-21 Certification?
A candidate becomes Oracle Compensation Cloud 2021 Certified Implementation Specialist (OCS), after passing the 1Z0-1049-21 exam.
As an Oracle Compensation Cloud 2021 Certified Implementation Specialist, you can prove the required knowledge to sell and implement Oracle HCM Cloud Service solutions.
Candidates who earn the 1Z0-1049-21 certification are familiar with Base Pay, Individual Compensation, Workforce Compensation, and Total Compensation Statements.
What Topics Are Covered Under the 1Z0-1049-21 Syllabus?
The 1Z0-1049-21 exam covers the following topics-
Workforce Compensation Plans and Batch Processes

Total Compensation Statements

Workforce Compensation

Individual Compensation

Base Pay

Elements, Balances, and Formulas
How to Prepare for the Exam?
Join Oracle Training for the 1Z0-1049-21 Certification:
Joining the related training always helps you to get ready for the 1Z0-1049-21 exam. You might face challenges while preparing for the exam, and these doubts get cleared while learning from the experts. The Oracle Compensation Cloud 2021 Implementation Essentials training teaches a candidate how to configure, implement, configure, and use Oracle Compensation Cloud 21C and 21D in work.
Chalk out the 1Z0-1049-21 Syllabus Completion Plan:
You must cover the syllabus topics thoroughly to attempt all questions asked in the exam. Having a syllabus acing plan could help you in this regard. Oracle exam syllabus is not specific percentage-based, so make a routine where you keep more time for the lengthier topics. You could follow the previous year's exam questions and patterns to learn the importance of each syllabus domain.
Utilize Your Study Hours Productively:
If you plan in advance what you want to study daily and how you want to cover the syllabus topics, your study hours become productive. Many aspirants study randomly and end up not covering the syllabus on time. But, if you are organized, you can cover two to three topics daily with ease. Don't target to cover the syllabus at one go, rather focus on learning daily steadily.
Make Notes:
Notes making could help you in two ways. The habit of reading and writing helps boost your memory and remember the topics for longer. Moreover, if you write the notes in an organized manner, your revision will become easier with these notes. When you are in a hurry before the exam, you don't need to go through the whole material; following the notes would do the work.
Learn from Video Materials:
Break the monotony of the 1Z0-1049-21 exam preparation with video materials. You can get valuable tips and essential sample questions from the video resources.
Become Familiar with the Exam with 1Z0-1049-21 Practice Test:
Syllabus completion is not only the essential task; the most important step in exam preparation is to assess yourself through practice tests. If you perform the online practice, you can easily find out where you stand in exam preparation. Practice tests are designed to make you familiar with the exam structure; you get the experience of taking the actual exam. Try to score well in the 1Z0-1049-21 practice exam attempts, but don't get stressed out if you are unable to do so. These tests help you to get valuable insights and improve gradually.
What Is Oracle Workforce Rewards Cloud?
Oracle Workforce Rewards Cloud is a cloud-based human capital management solution, created mainly for human resources (HR) professionals. It allows the users to design pay programs for global and local populations, streamline the payroll process that complies with local taxation and rules, and manage incentive compensation and benefits programs. The amazing features offer a self-service portal, pay-for-performance, compensation plans modeling, benefits management, HR-XML standard Benefits Extract, payroll integrations, and automated sales compensation process.
Benefits of Using Oracle Workforce Rewards Cloud:
HR Analytics:
Oracle HR analytics extend Oracle Applications to offer the user insight into performance trends. It offers powerful reporting and workforce insights based on HR best methods, prebuilt dashboards, reports, and metrics.
Performance Management:
Performance management possibilities from Oracle HCM deliver real-time business intelligence and insight into the performance process. It is designed to support employees and business leaders with managing worker performance.
Talent Management Is Easy:
Promote and support employee success by making company strategy and employee goals and offering them a social environment where they can collaborate, connect, and share.
Global Workforce:
Modernize your HR organization and improve your employee experience. Oracle Workforce Rewards Cloud can help you align common global HR processes, support local compliance needs, and engage your workforce with Oracle HCM Cloud.
Bottom Line:
There is no need to justify that specialist-level certification is valued highly, as not many aspirants reach this level. Therefore, grab the 1Z0-1049-21 certification and increase your demand in the marketplace with Oracle Workforce Rewards Cloud knowledge.