Stay up to date with the Oracle Certification Program, view exams released into production, get information on current promotions, and learn about new program announcements below. The Oracle certification differentiates candidates in the marketplace by providing a competitive edge through proven expertise. Up-to-date training and field experience are recommended. The certification is available to all candidates but is geared toward IT professionals. OPN members earning this certification will be recognized as OPN Certified Specialists.The Oracle Specialist certification qualifies as competency criteria for the Oracle Big Data specialization.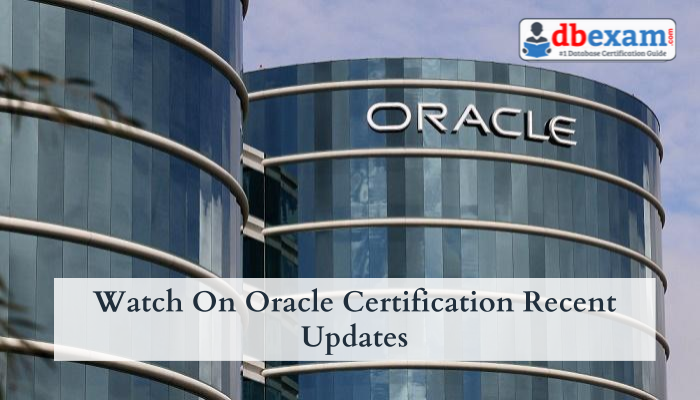 ​
Exam Updates:
Prior to taking an Oracle Certification exam, a candidate must collect information on Oracle Certification or in other words candidate must be aware of existing exams and retire exams before planning of giving exam on selected Oracle certification.
Coming Soon in Production.
1Z0-343 JD Edwards Enterprise One Distribution 9.2 Implementation Essentials

1Z0-345 Oracle Policy Automation Cloud Service 2017 Implementation Essentials
View All Certifications.
Are You Ready to Add Oracle Certification to Your Resume?
Oracle Exam Prep Seminars are certification prep tools that guide you through the topics and objectives you can expect to be tested on. See a preview of Java SE 8 Exam Prep Seminars.
Oracle certification program has a new look and helps you get the answers to your common certification questions right away. Learn more.
Test Your Knowledge
In the January/February issue of Oracle Magazine, Inside OCP. Test your knowledge with sample questions you may encounter when taking Oracle Database 12c: Installation and Administration (1Z0-062), Upgrade to Oracle Database 12c (1Z0-060), or Oracle Database 12c: Performance Management and Tuning (1Z0-064) exam. See questions.
Upcoming Retirements:
May 31, 2017
1Z0-528 | Oracle Database 11g Security Essentials
1Z0-515 | Oracle Database 11g Data Warehousing Essentials
1Z0-529 | Oracle Enterprise Manager 11g Application Quality Management Essentials