Oracle, an object-relational database management system, is one of the most detailed and complicated databases in the world. It demands years of learning and rigorous preparation to master this complex set of computer programs. So, Oracle is only suitable for experienced Information Systems, Professionals and computer scientists.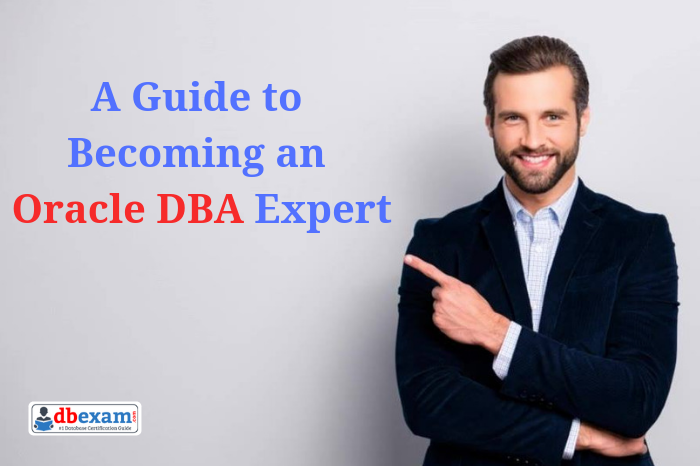 Even though being a database administrator can be advantageous, it is a career choice expecting years of preparation. The first and important thing to remember when intending to become a DBA is that the job demands a lot of commitment and a 24/7 involvement. While the salary may be extremely attractive, the job of an Oracle DBA can be stressful and unappreciative. If you are ready to give your 100% to your career, can immediately adapt yourself to the changing times and emerging technology, and have no hesitation about working nights and weekends, there can be no greater job than being a DBA.
What is the Role and Function of a Database Administrator?
Data storage is important to businesses in all fields and, therefore, the need for database administrators is continually on the rise. In addition to the requirement of database administrators in information security, insurance, and associated sectors, DBAs are also expected in e-commerce websites.
As a database administrator, you will be accountable for all the functions involved in the development of the database, storage, recovery, and storage. You will be working with database management systems software and decide ways to organize and store data. Also, you will create, install, examine, troubleshoot and secure the bulky data systems that store data inside the corporate organization as well. You might even have to work in a team with data communication analysts and network systems to assure the uniform functioning of WANs, LANs, the Internet, and corporate intranets.
What are the Essentials Skills Required for Becoming an Oracle DBA Expert?
The market of a database administrator's job is valued at 20%. For a brilliant Oracle DBA career, the following skills are essentials:
Magnificent communication skills: Since communicating with an end-user community is part of the DBA job, it is necessary to have magnificent communication skills, both verbal and written. As a DBA, you must be proficient to convey your message.
A Business Degree: To become a successful database administrator, you will require to have a degree in business administration. You will only be able to execute your responsibilities if you have a clear understanding of how the business processes work.
Excellent DBA Skills: A minimum experience of 5 years as a full-time DBA professional is what large organizations look for. If you know of related technologies, such as Java (J2EE, JDeveloper, and Apache), you will surely have an advantage over the others.
Oracle DBA Certification Path:
The first part of Oracle DBA certification path requires taking your OCA exam and becoming an Oracle Certified Associate. The steps required here are:
Step 1: After accomplishing the required online or in-class instructor-led training, you need to pass the following exams.
Oracle Database 12c - SQL Fundamentals (1Z0-061)

Step 2: After earning the above certification, the next step is to pass a second exam once you have completed the instructor-led training accordingly.
Oracle Database 11g - Administration I (1Z0-052) Certification

After you have accomplished step 2 and cleared the certification exam, you get Oracle 11g OCA certification. This makes you qualified for the next and final set of steps that ultimately presents you as a certified Oracle DBA professional.

That's all about Oracle 11g OCA certification path. Now let's move forward to the next part of the Oracle DBA certification path.

Ultimately! Become Oracle Database Administrator Certified Professional – OCP Certification!

The definitive part of Oracle DBA certification path involves you to accomplish specific steps to at last become Oracle Database 11g administrator certified professional.
How Much does an Oracle Database Administrator Earn?
The salary depends on the competences, quality, and experience of the DBA and there is a huge difference. Usually, the annual salary of a DBA is anywhere between $65,000 to $69,000. DBA's with higher qualification and more years of experiences receive about $1,15,000 per year. Compared to data communication specialists, telecommunication and network systems analysts; a DBA receives more.
The life and career of an Oracle DBA can be greatly fulfilling and luxurious. But, it is not without hard work and dedication. No organization will entrust you with their life-and-death data unless you are qualified and a die-hard professional.