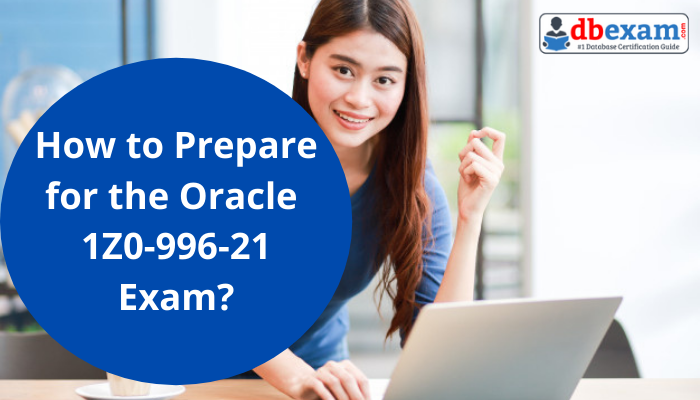 What study guide or plan works best to ace the 1Z0-996-21 exam? Explore the exam overview and useful materials and carve the path to become Oracle Utilities Customer Cloud Service 2021 Certified Implementation Specialist (OCS).
The OCS level 1Z0-996-21 exam is 90 minutes long and asks 60 questions. A candidate should obtain a 68% mark to pass the exam. You can expect multiple-choice and scenario-based questions in the exam.
Who Is a 1Z0-996-21 Certified Implementation Specialist?
A 1Z0-996-21, Oracle Utilities Customer Cloud Service 2021 Certified Implementation Specialist, is a candidate who demonstrates the knowledge needed to implement and configure different services. The services include billing, managing rates and payments, managing customer information and financial transactions, monitoring overdue debt, measurements, devices & measuring components, Fieldwork, and Service Order Management, VEE, Usage, and Operational Device Management. Oracle recommends having up-to-date training to pass the exam.
Practical Study Plan to Pass the 1Z0-996-21 Exam:
Organize Your Utilities Customer Cloud Service Implementation Essentials, 1Z0-996-21 Study Space:
Textbooks and materials are for the 1Z0-996-21 exam important, though most are in soft copy format these days. Check that you have enough space to spread your textbooks and notes out and study freely. If the room setting is full of light and well ventilated, the mind stays fresh during the study.
Try to have a distraction-free study hour and make sure you feel as comfortable and able to focus as possible. Some candidates prefer to study in complete silence, some love to study in a busy room, whichever way and method suit you, choose that to make your two to three hours of daily study comfortable and effective. Don't waste time on changing the study space daily; you at least need two months to get ready for the exam. Set a permanent plan till the exam preparation.
Cover the Entire 1Z0-996-21 Syllabus:
You may select your study space, make schedules, and do more interesting things to make your preparation better. But, if you don't cover the 1Z0-996-21 syllabus, that might affect the total number of questions you attempt in the exam hall. Therefore, study daily and cover the syllabus in small portions.
Take Enough Time to Get Ready for the 1Z0-996-21 Exam:
Don't leave the exam preparation until the last minute. While some aspirants do seem to thrive on last-minute cramming, it is widely accepted and proved that this is not helpful for approaching an exam. Get better at time management, set up a timetable for your study, and write down how many topics you need to cover, within a particular time. Plan it accordingly, and stay devoted to your study schedule for easy success.
Explain Your Answers to Friend Family and Forum:
Parents and little brothers and sisters should not become annoying around exam time. Make them part of your preparation and share your views and answers with them. The explaining and remembering session becomes more effective if you are studying with a friend. Don't be upset if you don't get a study partner in real life. There are many study groups, forums regarding Oracle certification preparation. Join any group and discuss with the members about your doubts, and share your knowledge.
Take Regular Breaks During Study:
Many candidates think it is best to study for as many hours as possible, but this can be counterproductive. Studies have shown that for getting ready to take an exam, taking regular breaks really helps to energize.
Every candidate is different, so develop a study routine that works for you. You might be productive during the morning, early hours, or late-night, whatever time suits you, follow that and keep preparing. Don't forget to take a break once you are tired.
Join the Oracle 1Z0-996-21 Training:
Take the Oracle Utilities Learning Subscription, and learn from the experts. Self-paced or instructor-led, whatever method you choose, stick to the training.
Evaluate Yourself through 1Z0-996-21 Practice Test:
Are you ready enough to take the 1Z0-996-21 exam? Evaluate your preparation through the 1Z0-996-21 practice test. Learn about your strengths and weaknesses, and get ready for the exam in a better way.
What Is Oracle Utilities Customer Cloud Service?
Oracle Utilities Customer Cloud Service is a service order, metering, billing, customer care, and credit and collections solution. The solution is designed to work for utilities of all sizes, aids one too many utility service types, and handles the complexities linked with a utility's method.
Oracle Utilities Customer Cloud Service (CCS) offers the capabilities of utility meter-to-cash solutions with the agility, scale, security, and simplicity of the Oracle Cloud. CCS combines together market-leading customer care and metering, delivered as a cloud-optimized customer platform with expert cloud services post-go-live.
Benefits of Using Oracle CCS:
Offer modern, data-enriched experiences across channels.

Enhance call center performance and streamline case management via the clear, intuitive user interface.

Use Meter and customer data in one system of record to get deeper insights and service possibilities.

Help customers on their terms with preference management.

Help customers to self-serve for common activities such as account management, payments, and appointment setting, start-stop-transfer, all with real-time updates back to CCS records.

Streamline Operations and Reduce Costs.

Accelerate implementation to deliver CIS and MDM in months, not years.

Free your IT team to support innovation rather than system maintenance.

Leverage Oracle's $90M annual utility R&D to enhance your operations.

Library of pre-built configurations and integration interfaces, modern APIs & web services built into the Oracle Utilities platform supports each utility's unique IT footprint and drives automation across solutions, both from Oracle and other vendors.
Bottom Line:
The 1Z0-996-21 certification is proof of your skills to use Oracle CCS. The specialist level certification proves your credibility about the subject matters and enhances the chance to get better career opportunities.