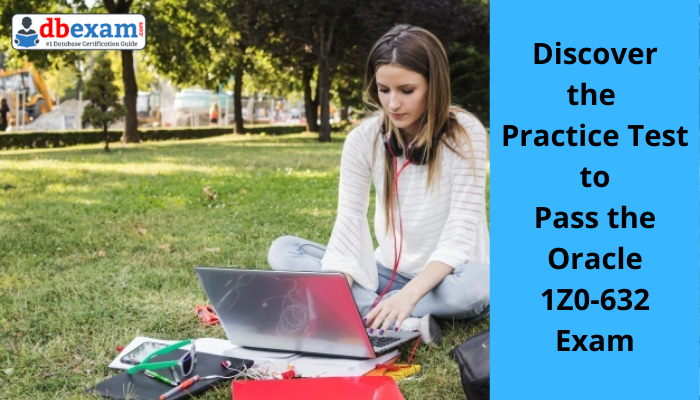 Carve the path to become successful in the Oracle 1Z0-632 specialist level exam with the help of the practical practice test and become Oracle PeopleSoft PeopleTools 8.5x Certified Implementation Specialist (OCS) soon.
Who Is An Oracle 1Z0-632 Certified Specialist?
A 1Z0-632, Oracle PeopleSoft PeopleTools 8.5x Certified Implementation Specialist is a candidate who has demonstrated the knowledge needed to create, test and troubleshoot PeopleSoft applications.
What Do the Candidates Prove with the Oracle 1Z0-632 Certification?
Candidates who earn the 1Z0-632 certification have proved their experience with PeopleSoft implementations and their knowledge of PeopleSoft development technology and tools, including Application Designer, PeopleCode, the portal registry, and others. Candidates who earn the 1Z0-632 certification can assist customers with implementing both Classic and Fluid applications.
What Is Covered Under the 1Z0-632 Syllabus?
The 1Z0-632 syllabus covers the following topics-
Object-Oriented PeopleCode

PeopleCode Programs

Component Processor and PeopleCode Events

Advanced PeopleSoft Application Design

Fluid User Interface Applications

Additional Application Development Tasks

Eight Steps of PeopleSoft Application Development

PeopleSoft Architecture
How to Prepare for the 1Z0-632 Exam?
Become Master about the 1Z0-632 Syllabus Topics:
Finding a good resource for covering the 1Z0-632 syllabus topics is essential. A candidate can use coaching or online videos, study material, or books and build his syllabus knowledge stronger from the core. Taking the preparation method slowly and learning every topic from the core helps to attempt the exam questions in a great manner.
How to Make Syllabus Covering Simple?
Having a planned approach works best for any work. A candidate must be clear about the topics he wants to cover in a particular study session. Making notes out of the important topics and slowly and swiftly covering two to three topics daily could help you to cover the entire syllabus on time.
Get the Oracle 1Z0-632 Training:
Learning from the Oracle experts is always beneficial in boosting your knowledge. Passing the 1Z0-632 exam needs theoretical and practical knowledge both. Oracle training could help to gain knowledge regarding both areas. Therefore, join the related training and enhance your knowledge.
PeopleSoft PeopleTools I / II Rel 8.55 Accelerated

PeopleSoft PeopleCode Rel 8.53

PeopleSoft Learning Subscription

Unlimited Learning Subscription - All Technology

PeopleSoft Fluid User Interface Rel 8.55

PeopleSoft PeopleTools I Rel 8.55

PeopleSoft PeopleTools II Rel 8.55
Practice Hard with the 1Z0-632 Practice Test:
The 1Z0-632 practice tests will guide a candidate if he is ready enough for the exam. A candidate should try to score maximum marks in the time-based practice tests. Time management is important and could become a challenge to attempt all questions if the candidate is not well versed with the exam pattern. Continuous effort on the practice tests will boost the confidence of the candidate, and he would be able to score well in the actual exam. A candidate must take valuable insights from the result section to improve his preparation level. Many candidates prefer to get ready with available dumps, but they still don't perform well in the 1Z0-632 actual exam. The main problem with dumps candidates is that they study well, get ready for the exam, but do not get a chance to evaluate performance.
What Is Oracle PeopleTools?
Oracle PeopleTools 8.50 was developed with a special focus on end-user performance through new web 2.0 possibilities and integrated collaboration features. PeopleTools 8.50 is available to customers working on all of the recent PeopleSoft and is the foundation to the 9.1 applications. The new PeopleTools features and possibilities have made a lot of customer excitement, and Oracle believes to see rapid adoption of this technology. This edition includes improved user experience, improved developer productivity, enhanced reporting and query options, and infrastructure and security arrangements.
Here Are the Benefits of Using PeopleTools:
Greater User Performance:
A Related Content framework provides on-page integration of external content.
Better Menu, Navigation, and Contemporary Styles:
Dynamic UI features include partial page refresh, modal search windows, type-ahead filtered search, and mouse-over pop-up windows.
Improved Developer Productivity:
Get enhanced Interactive PeopleCode Debugger, Improved Integration Test Tools, and AppClass Drilldown PeopleCode Editor.
Some other Benefits Include:
Lower the total cost of ownership through robust application management applications.

Maintain system maintenance by automating lifecycle management methods.

Offer a superior ownership experience with improvements in supportability and performance.

Query as Feeds allows users to retrieve PeopleSoft data via RSS.

Connected Query for joining or nesting multiple queries.

Centralized reporting console.

Query Access Service which provides complete access to. PeopleSoft queries via a standard web service interface.
Bottom Line:
Having the Oracle 1Z0-632 certification helps the candidate to use Oracle PeopleTools and get recognition from their organization. The specialist level certification helps the candidate to get career advancement.