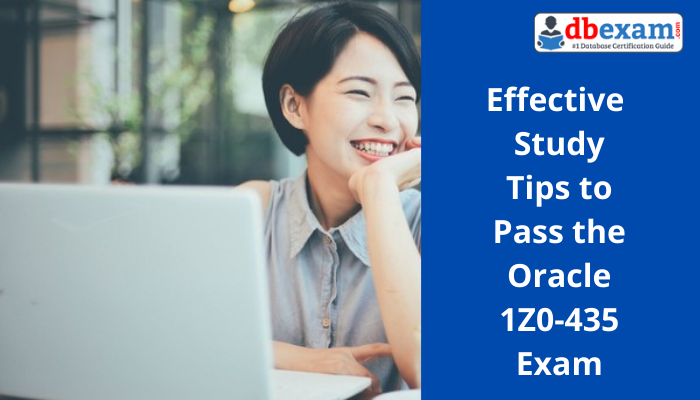 Does practicing with the 1Z0-435 practice test helps to achieve the Oracle Business Process Management Suite 12c Essentials certification? Therefore, grab the certification, and make the path to use Oracle Business Process Management in your career.
Overview of the 1Z0-435 Certification:
The 1Z0-435, or the Oracle Business Process Management Suite 12c Implementation Specialist certification, is designed for individuals who have strong knowledge and expertise in implementing Oracle Business Process Management Suite 12c solutions.
The 1Z0-435 certification deals with BPMN process modeling, adaptive case management, simulation, business rules, human task forms, human workflow, process analytics, BPM Workspace, Security, and Administration.
Earning the 1Z0-435 certification stands candidates apart in the marketplace by providing a competitive edge through proven expertise. Up-to-date training and field experience are suggested to pass the exam.
Who Should Take the 1Z0-435 Exam?
This certification is available to all candidates but is geared toward members of the Oracle Partner Network. OPN members earning this certification will be recognized as OPN Certified Specialists. This certification qualifies as competency criteria for the Oracle Business Process Management Suite 12c specialization.
Here Is the 1Z0-435 Exam Preparation Tips:
Boost Your Preparation with Registration:
Registering for the 1Z0-435 exam should be your first work. Once a candidate is confirmed about the exam date, planning for the 1Z0-435 exam becomes easy.
Learn about the 1Z0-435 Exam Topics:
Covering the 1Z0-435 syllabus should be on your priority list next, and a candidate must chalk out a plan to cover the syllabus topics within a limited time. Gain clarity on the exam objectives and try to learn each section from the core.
Here are the exam objectives-
Administration

Security

Business Process Workspace

Process Analytics

Human Task Forms

Human Workflow

Business Rules

Adaptive Case Management

Process Modeling and Implementation

Fundamentals
Make Your 1Z0-435 Exam Goals Clear:
For easy success, a candidate must be clear about his exam goals from the beginning. If you set the plans at the beginning, it would help to complete the preparation in a steady manner.
Preplan what you want to study on a particular day. If the topics and goals are already set, you can utilize the study hours in the most productive format.
Fix Your Study Time and Make Notes:
Try to study for at least two to three hours daily. A candidate does not need to devote his whole day to exam preparation, but daily studying plays an important role in passing the exam easily.
The most important part of passing any multiple-choice exam is recalling the topic details at any time. Memorization becomes easier if you make a habit of reading and writing down the important points during the study. If you make a separate copy for these notes, you can use them during revision too.
Take the Help of 1Z0-435 Training:
Oracle training helps a lot; it offers the chance to learn from experts. Training strengthens a candidate's knowledge regarding the practical aspects of the 1Z0-435 exam and makes him ready to apply it during his practical work. Avail any of the following training-
Oracle Cloud Infrastructure Learning Subscription

Oracle Cloud Infrastructure 2021 Enterprise Workloads Certified Associate
Save Time for Practicing Enough with 1Z0-435 Practice Test:
Your study routine should be designed so that you get a chance to rely on practice tests and evaluate yourself before going to the exam hall. Relying on the 1Z0-435 practice test is one of the major steps to boost up your performance. A candidate gets the chance to learn about the actual exam patterns and question types through online practice attempts; not only this, the 1Z0-435 practice tests are time-based and include real exam-like questions, so they help a candidate become familiar with the actual exam. A candidate's first criteria should be attempting all questions within time. During the initial practice exam attempts, candidates fail to attempt all questions and score poorly, but they should take the practice tests as an assessment and gradually gain confidence.
What Is Oracle Business Process Management Suite?
Oracle Business Process Management is a total set of tools for executing, creating, and optimizing business methods. The product allows unparalleled tie-up between business and IT managers. As a result, business methods are automated and optimized to improve efficiency and agility while costs are reduced.
Reason to Use Oracle Business Process Management:
Processes lead the business. If you get a sales order, escalate a hiring decision, decide which records to keep or learn how to price a product if you are acting within an implicit or explicit business method. People are the informal elements of the business process, such as paying customs duties on that shipment. These informal methods can often be very expensive: As employees change jobs, they take their knowledge and experience of the process with them.
The five components that come under Oracle Business Process Management support the complete business process lifecycle. Oracle Business Process Management helps the existing IT investments and is specially tuned for line-of-business users. Using the Oracle Business Process Management helps to improve productivity and visibility and offers your organization the agility to respond to market demands like never before.
Bottom Line:
OCS-level certifications are well valued globally, and the knowledge gained through the 1Z0-435 certification allows the candidate to use his Oracle Business Process Management skills at the workplace.