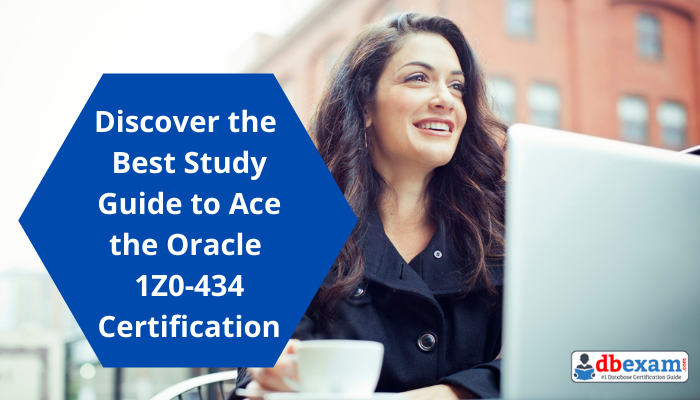 Have you made the 1Z0-434 exam passing strategy? Get prepared well with a study guide and practice test, and ace the exam on your first attempt.
Who Is A 1Z0-434, Oracle SOA Suite 12c Implementation Specialist?
The 1Z0-434, Oracle SOA Suite 12c Implementation Specialist certification deals with individuals who have a strong foundation and expertise in implementing Oracle Suite 12c solutions. The certification covers topics such as adapters, business rules, BPEL modeling, human task services, service mediation, event processing, business activity monitoring, securing services, deployment, troubleshooting, installation, and configuration. The 1Z0-434 certification differentiates candidates in the marketplace by providing a competitive edge through proven expertise. Well-round training and field experience are recommended to pass the exam.
This certification is available to all candidates but is geared toward members of the Oracle PartnerNetwork. OPN members earning this certification will be recognized as OPN Certified Specialists. This certification qualifies as competency criteria for the Oracle SOA Suite 12c specialization.
How to Prepare for the 1Z0-434 Certification?
Prepare the Plan to Cover the Syllabus:
Syllabus completion is the need of the hour. But you must chalk out a plan, how you want to make it. Take a printout of the 1Z0-434 syllabus and mark the topics according to your preparation strategy. If you use the chart in a colorful manner and highlight the topics completed in one color and the other aspects in a different color, studying or following a chart won't feel boring. In any means, keep your study plan interesting so that you hold the energy to study at the same pace till the last day.
Following A Routine Is Must:
Making a routine eases out your 1Z0-434 exam preparation journey. Once you are determined to devote at least two to three hours for daily preparation, you can finish the syllabus in a short time. Studying for longer hours to ace success is a myth; success could become yours if you devote quality time during two hours of preparation. Only making a routine is not enough; following it rigorously is vital.
Join the Training for the 1Z0-434 Exam:
Getting training helps candidates from every section, whether you self-study or you are under any coaching. Making the practical base is essential, which is achieved through the training. A candidate can join any of the following training-
Oracle WebLogic Server 12c: JMS Administration
Oracle WebLogic Server 12c: Administration II
Keep Practicing Online through 1Z0-434 Practice Test:
Your ultimate success is dependent on how much you devote to practicing. Covering the syllabus topics Many websites provide online practice exams for the 1Z0-134 exam. The 1Z0-434 practice exams are designed to give you the experience of taking the real exam on time. You can get the idea of their practice test by going through the sample questions. Dumps are readily available but try to avoid dumps. Dumps only provide you with questions and answers, but assessing your preparation is not possible.
Why Was Oracle SOA Suite Created?
The speed of new business projects continues to grow—from increasing customer self-service to flawlessly connecting all your back office and in-the-field applications. At the same time, there is an emergency to mobile-enabled existing applications, blending with the cloud, and start development on the latest trend of connecting Internet of Things (IoT) devices to the existing infrastructure.
When organizations check out these new integration challenges separately, using a patchwork of niche specialty integration toolsets. The original goals of faster business integration, improved application infrastructure flexibility, and reduced costs are no longer earned. These are the reasons behind achieving Oracle SOA Suite.
What Are the Benefits of Using Oracle SOA Suite?
The solution helps to simplify IT by unifying the disparate demands of mobile, cloud, and IoT integration into one unified and standards-based platform.
Oracle SOA Suite 12c allows the user lower time to market for new project integration.

Lower integration cost and difficulty.

Effectively manage business and technology change.

Offer end-to-end solution monitoring with root cause analysis.

Get increased visibility to react to business situations quickly.

Ensure high availability and scalability for your business infrastructure.
Bottom Line:
Having the 1Z0-434 certification helps a candidate to use Oracle SOA in his work. The solution helps to grow you on your professional ladder and helps your organization shine. Therefore, get ready and pass the exam.