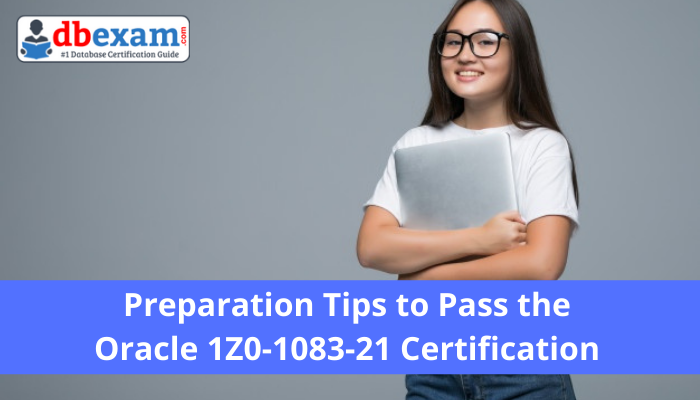 Here is your study guide to pass the Oracle 1Z0-1083-21 exam and use EPM Narrative Reporting in your work. If you are keen to pass this specialist level certification from Oracle, study hard and take online practice tests to boost your knowledge.
Get an overview of the Oracle 1Z0-1083-21 Certification:
The 1Z0-1083-21, Oracle Narrative Reporting 2021 Certified Implementation Specialist certification, proves that a candidate possesses the skills and knowledge to work on Enterprise Performance Management and Oracle Narrative Reporting Cloud solutions.
What Do You Learn through the 1Z0-1083-21 Certification?
The 1Z0-1083-21 certified learns to set up and configure Cloud security, build EPM Cloud automation routines, create a narrative Reporting custom application, set up and manage narrative reporting environment, have report Packages, and work with management reporting.
What Is the 1Z0-1083-21 Exam Structure?
The 1Z0-1083-21 exam is a multiple-choice type exam, and a candidate gets 90 minutes to pass the exam. Attempting the 55 questions, getting the practical knowledge from Oracle training, and scoring a 64% mark or higher could earn you the specialist level certification.
Some Preparation Tips to Get Ready for the 1Z0-1083-21 Exam:
Get Registered:
Where to start your preparation? The beginning of your preparation should be choosing the exam date through registration. Setting a date for the 1Z0-1083-21 exam will give you an instant boost to take your study plan seriously. Pearson Vue conducts the 1Z0-1083-21 exam; therefore, visit the site and get your registration done.
Explore the 1Z0-1083-21 Syllabus Topics:
Type the exam code 1Z0-1083-21 and look for the syllabus details on the internet. The syllabus comprises the following topics-
Working with Disclosure Management

Working with Management Reporting

Managing Report Packages (Workflow)

Creating Report Package

Setting up and Managing Narrative Reporting Environment

Narrative Reporting Overview
Have Your Schedule to Cover the 1Z0-1083-21 Topics:
Once the candidate is aware of the syllabus topics and distribution, it becomes easy to make a schedule. Be sure about what you want to study on a daily basis, and follow the plan rigorously. Once you have a study schedule, constructively utilizing your study hours is simple. You can learn the topics with more devotion once your thoughts are not scattered.
Join Oracle 1Z0-1083-21 Training to Learn from the Experts:
Learning from experts is one of the best ways to enhance your knowledge. Oracle offers training to help a candidate learn more about the 1Z0-1083-21 syllabus topics. The following training is helpful-
Oracle EPM Cloud Learning Subscription

Oracle Narrative Reporting 2021 Certified Implementation Specialist
Give Importance to 1Z0-1038-21 Practice Test:
Every candidate should study hard, but they must put special emphasis on using Oracle 1Z0-1083-21 practice test. These tests are greatly helpful in evaluating your preparation level. When a candidate is confident about the syllabus topics, they must devote quality time in practicing what they have studied. Self-assessment through the online practice test and working on the areas they lack is essential to earn success. Don't get bothered if you are not able to score high during your initial attempts; rather, focus on learning and improving for the better.
What Is Oracle Narrative Reporting?
Narrative Reporting is a purpose-built business method available in Oracle Cloud EPM for management, regulatory and narrative reporting. The solution offers a collaborative, secure, process-driven approach for authoring, defining, reviewing, and publishing financial and management report packages for internal and external stakeholders. It also helps the cross-cloud service reporting tool for producing integrated Cloud EPM reporting.
Narrative Reporting aids a flexible, intuitive method to create a secured and auditable report package. Whether you use your existing documents, a previous report package, or let the system automatically generate documents for users, you can quickly make a report package in mere minutes and with minimum information.
Key Benefits of Using Oracle Narrative Reporting:
Maintain security from the network to storage, and secure all types of data.

Integrate management, narrative, and statutory reporting needs in one place.

Have advanced mobile, self-service, and collaboration possibilities.

Get fast visibility to the progress and status of a reporting Lifecycle.

Blend system of record data into reporting easily.

Directly integrate into Oracle EPM, BI, and ERP data sources.

Get next-generation web and tablet interface with Microsoft Office integration.

Get hierarchical and dimensional analysis scopes for financial data.

Have role-based document and content access.
Bottom Line:
Getting the 1Z0-1083-21 certification is necessary if you are keen to use Oracle EPM Narrative Reporting and the multiple benefits associated with it. Therefore, study hard, practice rigorously and earn the certificate.