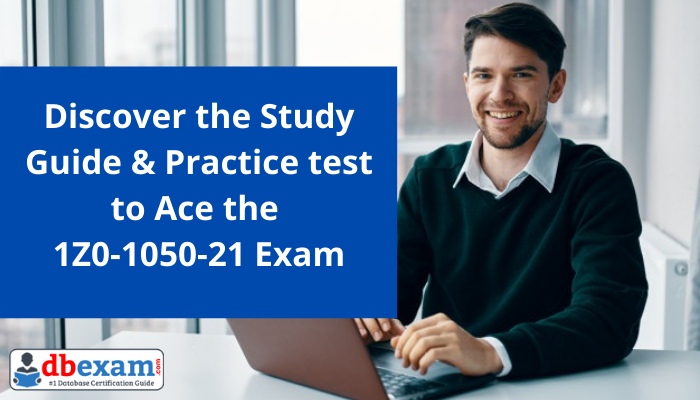 Get ready to ace the 1Z0-1050-21 exam with the most affordable practice test and study guide. Follow the study plan to move one step forward to your implementation specialist career.
The 1Z0-1050-21 exam is a specialist-level exam from Oracle. The exam is a multiple-choice type and asks 55 questions. You get 90 minutes to take it, and you must obtain a 64% mark to pass the exam.
What Certification Do You Get after Passing the 1Z0-1050-21 Exam?
A 1Z0-1050-21, Oracle Payroll Cloud 2021 Certified Implementation Specialist, is an individual who proved a strong foundation and expertise in implementing Oracle Global Payroll.
Individuals who obtain the 1Z0-1050-21 certification can identify key concepts of Oracle Global Payroll that determine a successful implementation. They can set up Global Payroll by using data and performing standard payroll methods and use Functional Setup Manager to implement payroll.
What Are the 1Z0-1050-21 Syllabus Topics?
The 1Z0-1050-21 certification deals with the following topics-
Calculate, Validate, and Correct Payroll Processes

Payroll Flows

Employee Level Payroll Information

Payroll Costing Rules

Payroll Payment Details

Earnings and Deduction Definitions

Payroll and Balance Definitions

Payroll Concepts
Study Method to Ace the 1Z0-1050-21 Exam:
Get Clarity on the 1Z0-1050-21 Exam Objectives:
The 1Z0-1050-21 exam deals with different objectives, and having clarity on each of them is the possible option to attempt a maximum number of questions. A candidate must keep in mind that some syllabus topics are lengthier than other topics and set a schedule depending on that. Learning the syllabus topics from the core and devoting 2-3 hours daily without any distraction works best to ace the exam.
Dedicate Your Time in Oracle 1Z0-1050-21 Training:
A candidate must join the training at any point in his exam preparation. He can join the training at the beginning and learn from the experts, or he can rely on self-study and then join the training according to his convenience. Learning from the experts surely helps to get immense clarity about the exam topics. You can join any of the following training-
Oracle Payroll Cloud 2021 Certified Implementation Specialist

Oracle Global Human Resources Cloud Learning Subscription
Do Not Forget to Practice with 1Z0-1050-21 Practice Test:
Are you ready enough for the 1Z0-1050-21 exam? You must check your preparation level. You might have learned from the training and completed the syllabus topics, but you still need to evaluate yourself. Taking the 1Z0-1050-21 practice tests would help you to learn about your weaknesses and strengths about the syllabus topics. If you work hard on the weaker sections, you can turn them into your strengths and score high in the actual exam.
Use Different Resources like Sample Questions and Exam Related Videos:
Learning from different resources helps you to widen your knowledge about the 1Z0-1050-21 exam. Use videos, join groups to learn more about the exam.
Dedication and Motivation Are Must:
Once you are determined to take the exam within a shorter time, remember that you might feel stuck sometimes and lose hope. But try to stay motivated, take the exam seriously, and think about the career after the certification. Thinking about the career opportunities and benefits would help you to stay motivated.
What Is Oracle Payroll Cloud?
Oracle Payroll cloud helps to support myriad demands across organizations, workers, and industries to enable efficient, compliant, and configurable payroll across the globe. The solution leverage predefined integrations with your payroll providers, reducing cost and complexity.
Some Benefits of Using Oracle Payroll Cloud in Your Business:
Efficient Working:
Restructure the way you work with automated Payroll Flows and Checklists. The solution helps you define the essential tasks and steps you need to confirm your payroll is accurate. Oracle presents intelligent features to make your process more efficient. The RetroPay feature enables post-period adjustments to employees' earnings, deductions, and costs based on changes to pay rates, and benefit elections, so you can be confident that employees get paid what they owe. The features are helpful to simplify the overall payroll method and boost your productivity.
Control Your Business Well:
Several multinational organizations face difficulty with analyzing payroll information across multiple systems. The process is time-consuming, and when data is finally obtained together, it is typically outdated. Oracle offers pre-built and customizable HCM analytics that allow access to enterprise-wide data in real-time.
Additionally, the Oracle solution offers an easy-to-use tool designed to help analyze your payroll business quickly. Oracle's fast feature helps administrators deal with complex processing rules and calculations without the need to code. With more thoughts into the workforce operations, your teams are better positioned to make fast and informed decisions that offer greater value to the business.
Improve Your Employee Experience:
Employee experience is an essential factor now more than ever, and happy people choose to be more engaged and thus more productive. Oracle Payroll is packed with features that make redirecting life challenges just a little bit simpler.
Employees can look for off-cycle payments for timed work, and if approved, get paid early with any time pay. Oracle Payroll cloud offers a consistent and intuitive experience with any device, so regardless of where your employees work, Oracle provides an effortless experience in countries across the globe.
Concluding Thoughts:
Having the Oracle Payroll Cloud, 1Z0-1050-21 certification could help your business in a significant way. If you are a job seeker, then also the certification keeps you ahead, proving your credibility.