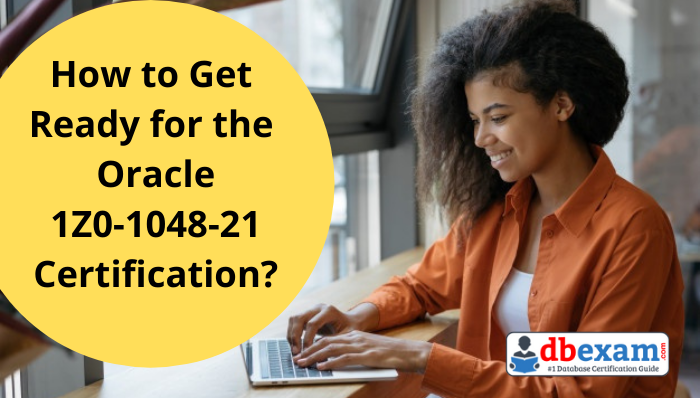 Explore the useful study guide to get the 1Z0-1048-21 certification on your first attempt and combine it with a proven practice test for guaranteed success. Learn more about the 1Z0-1048-21 exam through this article.
The 1Z0-1048-21 exam is a multiple-choice exam with 55 questions in it. The certification exam is 90 minutes long and needs you to get a 64% mark to pass the exam. Passing the exam earns you the degree of an Oracle Certified Implementation Specialist.
An Oracle Time and Labor Cloud 2021 Certified Implementation Specialist has demonstrated the knowledge required to implement, configure and use Oracle Time and Labor Cloud.
Individuals who earn the 1Z0-1048-21 certification can use Oracle Functional Setup Manager to implement time and labor. They can also perform common time and labor processes, including time entry, time processing, time device, and time Compliance configuration, and perform transactional tasks such as reporting, approving, and transferring time.
How to Prepare for the 1Z0-1048-21 Exam?
Plan In Advance for the 1Z0-1048-21 Exam:
Plan in advance for the 1Z0-1048-21 exam. Every exam needs quality time to devote and proper planning to pass it. Take at least two months between registration and actual exam day and choose the proper exam date.
Get A Firm Grip on the 1Z0-1048-21 Syllabus:
Try to have a firm grasp of the 1Z0-1048-21 syllabus. Covering the exam syllabus is the key to your success. Therefore make a chart and note down the exam topics. You must pre-schedule what you want to study on a particular day. If you start to decide during your study hours, you will reduce the pace of study. So, determine your schedule and work accordingly. Have a target of covering at least two to three topics daily.
Learn from Oracle 1Z0-1048-21 Training:
You may face difficulty regarding many theory aspects and definitely about practical aspects. Training from experts could lead you to ultimate success. You can get clarity on the exam topics quickly.
Join Communities:
Join forums and communities. Multiple forums and communities deal with Oracle exams. You can put your questions in the forum or share your views. The process of knowledge exchange helps to enhance your concepts.
1Z0-1048-21 Practice Tests Are Major Insight Providers:
What is the state of your 1Z0-1048-21 exam preparation? You can easily check it through online 1Z0-1048-21 practice tests. Enroll your name for practice tests once you cover the entire syllabus and have the feel of taking the actual exam through these tests. Get valuable insights into your strengths and weaknesses and work on your weaknesses to score better in the future.
What Is Oracle Workforce Management Cloud?
A WFM workforce management solution is a software solution that aids organizations streamline and automate the methods that manage workers' time, organize and deploy their labor force effectively, allow an employee and manager self-service, and assure employee safety.
Some Benefits of Oracle Workforce Management?
Effective workforce management performs all of the activities required to maintain a productive and cost-effective workforce. It covers all the tasks and methods involved in efficiently staffing projects to assure that the right labor mix is there at the right time and cost. WFM also includes automating time tracking for all employees (including contingent and hourly shift workers) and managing leave and absence with consideration to regional labor laws and reporting requirements.
Get Accurate Timely Data:
With a complete workforce management solution, you can offer all types of workers an easy, intuitive way to accurately report hours worked and absences. A complete set of time management tools help you to automate validations and alert workers when there are compliance difficulties.
Enhance Workforce Productivity:
A WFM workforce management system eliminates manual processes and allows you to offer greater management of a full array of policies governing time and attendance. There is improved visibility into working hours, availability of workers, and safety incidents, which means overall workforce productivity improves. Managers can ensure that staff demands are covered and respond quickly if things change.
Cost and Risk Are Highly Reduced:
As the productivity of the workforce increases, HR management costs start to decrease due to more streamlined methods, which means less time engaged on administrative tasks. More visibility into employee availability and budgeted hours assure accuracy and authenticity of time worked, and absences taken, lowered staffing expenses.
Have A Safe Work Place:
An Oracle WFM workforce management system can help the user promote a culture of workforce safety and compliance while aiding them to manage environmental health and safety incidents more efficiently. By streamlining and automating the entire method, reporting incidents to capturing critical information ensures that the data is accurate and allows employees to report health and safety issues.
Bottom Line:
A specialist-level certification always proves your credibility to work better within any organization. Having the 1Z0-1048-21 certification proves, you can justify the work roles due to your proven knowledge.