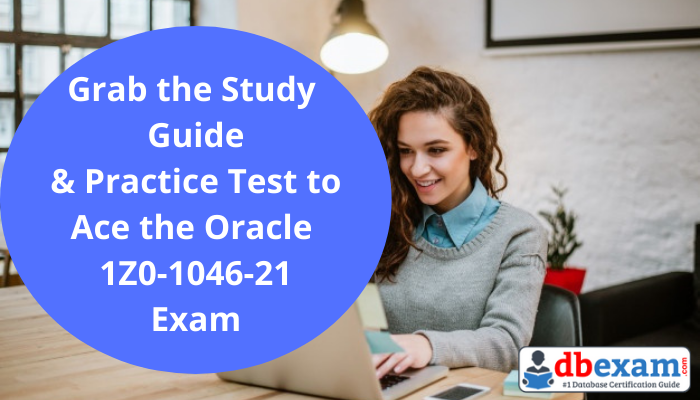 Earn the 1Z0-1046-21 certification to manage a global workforce efficiently. Get the effective study guide and proven resources to ace the exam in no time.
Target Audience for the 1Z0-1046-21 Exam:
The 1Z0-1046-21, Oracle Global Human Resources Cloud 2021 Implementation Essentials certification exam is suitable for individuals with strong foundation level skills and expertise to sell and implement Oracle HCM Cloud Service solutions.
The 1Z0-1046-21 certification exam covers People Management, Profile Management, Workforce Structures, Checklists, Actions, Workflow, Approvals, and Notifications. Up-to-date training and field experience is helpful to pass the exam.
What Is the Practical Use of the 1Z0-1046-21 Certification?
A candidate can use his Oracle Global Human Resources Cloud 2021 Implementation Essentials, 1Z0-1046-21 exam knowledge to manage, plan, and optimize global people methods with a single common data source. The certification allows a candidate to make better decisions. The user or employer can personalize his employee experiences and leverage highly configurable workflows that offer scalability and localization.
How to Prepare for the 1Z0-1046-21 Exam?
Get the Oracle Global Human Resources Cloud Learning Subscription:
Let the full power of your Oracle Global Human Resources (HR) Cloud applications with an Oracle Global HR Cloud Learning Subscription. Individuals like implementers, administrators, and business users seeking in-depth Oracle Global HR Cloud training are the most suitable candidates for the 1Z0-1046-21 all-digital learning solution.

The 1Z0-1046-21 Learning Path comprises key information that will help a candidate to prepare and get the Oracle Global Human Resources Cloud Core HR Implementation Specialist certification.

An Oracle Global Human Resources Cloud 2021 Certified Implementation Specialist (OCS) certification offers a strong foundation and expertise regarding selling or implementing Human Resource Cloud.

Join the learning Path to learn the key concepts and methods involved in cloud implementation essentials and ace the related certification exam. Learn techniques to use your cloud applications through step-by-step demonstrations, practical applications, and real-life examples.

During the learning path experience, Oracle experts deliver comprehensive, high-quality training videos for the 1Z0-1046-21 exam. Practice whatever you learn with hands-on labs using live cloud situations. The subscription includes one attempt at each Oracle Cloud implementation certification exam.
Explore the Official Page to Learn the 1Z0-1046-21 Syllabus:
Oracle's official page mentions the syllabus topics. While you start preparing for the 1Z0-1046-21 exam, go through the topics and make a plan to cover them.
Oracle syllabus is not percentage-based, but you can get an idea of the topic length and make a routine. You can use online or offline resources to get ready for the exam, but try to devote quality time to complete the syllabus. Some people study for the sake of the exam, but gain the knowledge from the core, as it would help to apply the knowledge in practical projects.
Maintain Flexible Study Hours:
For easy success, you must set and devote few hours to study daily. If you already schedule the topics to be covered on a particular day, you save the hassle during your study hours, and you can use the time efficiently. Don't engage the whole day for studying but, if you study for two hours only, use it productively.
1Z0-1046-21 Practice Tests Are Saviour:
Many candidates face the question, is practice test help to ace any IT exam? The answer is undoubted yes. Attempting strange things or experiencing anything unknown can scare an individual. If you never practiced online, chances are you would spend more time on a question and won't be able to finish the test.
1Z0-1046-21 practice tests are the self-evaluating tool that helps a candidate to get valuable insights into his preparation and work accordingly. The time-based mock exams help you to get familiar with the real exam, and your time management becomes strong. The process helps to attempt maximum questions in the exam hall, thus allowing success in the 1Z0-1046-21 exam.
Benefits of Having the 1Z0-1046-21 Certification:
The certification allows a candidate to learn Core Human Resources skills and hire, engage, and manage workers well.

The candidate can provide self-service, secure, mobile-responsive options to manage personal data, payslips, and more with your 1Z0-1046-21 certification.

They learn to use rule-driven workflows to simplify the management of unique industry, union, collective labor, and contract agreements.

The 1Z0-1046-21 certification knowledge helps to manage headcount and budgets with a complete picture of open and filled positions, including global assignments.
Concluding Thoughts:
Oracle's Global Human Resources cloud certifications, like 1Z0-1046-21, goes beyond traditional HR tasks. The 1Z0-1046-21 certification is loaded with a single, global solution that delivers better operational efficiency, global excellence, and enhanced productivity. Oracle Global HR, brings standard global people processes, interactive organizational charts, enhanced collaboration, reporting and analytics, real-time notifications, document management, and in-context predictions and recommendations to all business users through a powerful and simple HR solution. So, hurry up and grab the 1Z0-1046-21 certification.