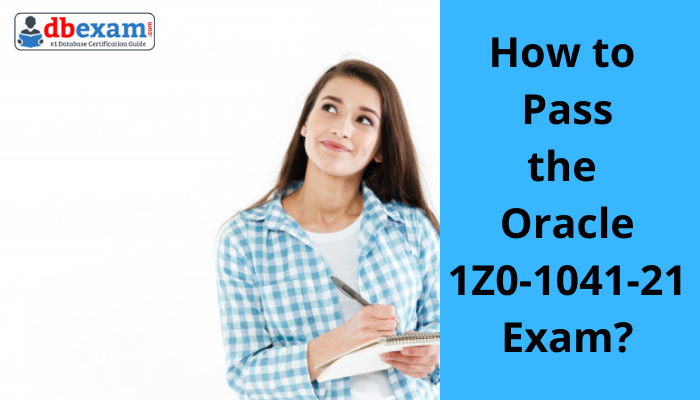 Are you getting ready for the 1Z0-1041-21 exam? Having the affordable 1Z0-1041-21 practice test and following a study guide would earn success in the Cloud Platform Enterprise Analytics Specialist exam.
Overview of the 1Z0-1041-21 Certification:
The 1Z0-1041-21 certification exam comprises 90 questions. The questions are multiple-choice type, but you can expect scenario-based questions. The 90 minutes long exam needs you to score a 70% mark to ace the exam.
A 1Z0-1041-21, Oracle Cloud Platform Enterprise Analytics 2021 Certified Specialist candidate, is responsible for implementing Oracle Analytics Cloud. The candidates possess the knowledge needed to perform provisioning, build dimensional modeling and create data visualizations. They can use Advanced Analytics capabilities and create a machine learning model.
What Is the Best Strategy to Pass the 1Z0-1041-21 Exam?
Learn about Oracle 1Z0-1041-21 Exam Topics:
Before starting the 1Z0-1074-21 exam preparation, one must have a distinct idea of what a candidate is getting into. With that being said, understanding the Oracle 1Z0-1041-21 exam objectives is an essential part of your learning. So, do not forget to explore the official page to learn more about the Oracle certification.
Join the Specific Training:
Acing the Oracle 1Z0-1041-21 exam could be challenging, but it becomes easier with the help of Oracle training. You can choose one of the following training-
Oracle Cloud Platform Enterprise Analytics 2021 Certified Specialist

Oracle Data Management Cloud Services Learning Subscription
Instructor-led training could be one of the best methods to learn. You can interact directly with Oracle experts and clear your doubts.
Learning from Books Is Always A Great Option:
Books are the most trusted option that comes to our minds when studying for the 1Z0-1041-21 certification. You can find Oracle-press-released books and materials to study for the exam. Choose whatever learning method you like, be it online or offline materials, but have the focus on covering the syllabus from the core.
Join Forums and Communities for better Understanding the Topics with Ease:
Joining a group of like-minded people is always beneficial to learn from them. When more people are talking on the same topic, different point of view is shared. Also, different perspectives make things easier. These group discussions make learning easier. Expressing your views and listening to other's points of view helps in better learning.
Practice More to Learn Time Management and Gain Confidence:
Time management is a big factor in the IT exam's success. Many aspirants fail in the exam as they can't manage properly. Attempting the Oracle 1Z0-1041-21 practice test is an excellent way to widen your study strategy and get the best possible score in the actual exam. Analyzing the answers will help you make out the areas where you need to pay more focus and learn more about the exam objectives.
Stick to A Single Routine for Easy Success and Select Your Study Space:
Having a single routine and giving attention to your short-term goals will help reduce stress. If your mind is stress-free, you can easily remember the syllabus topics.
After you figure out what routine you want to follow, the next step is to decide your study space. So, for this, get a distraction-free place where you won't be disturbed and spend time on your preparation.
Also, take small breaks, and throughout the preparation, write down notes in your own words as this will improve memorizing what you're having trouble with and what you are learning at present.
What Is Oracle Business Analytics?
Oracle Business Analytics is a solution that helps to gain comprehensive business intelligence with augmented analytics to help the organization grow through unique insights. Oracle Analytics combines embedded machine learning and artificial intelligence to analyze data from across your organization so you can make more intelligent predictions and better decisions.
Benefits of Using Oracle Analytics:
Known by Top Industry Analysts for Innovation:
Oracle Analytics continues to be accepted by leading analyst firms for augmented analytics and natural language query and generation innovations. Oracle analytics has grabbed great value in the market for quite some years now.
Make Your Decisions Faster:
Oracle's self-service analytics help employees access organization-wide data, discover insights, and collaborate with colleagues from anywhere with minimal help from IT experts.
Get Expanded Analytics with Built-in Machine Learning:
Embedded machine learning is always on and always works, making your data analysis across your organization more intelligent and more accurate.
Get Flexibility with a Comprehensive Solution:
Stay active with a comprehensive solution that offers data visualization, enterprise reporting, scenario modeling, and mobile analytics—in the cloud, on-premises, or through a hybrid model.
Bottom Line:
Explore the characteristics and benefits of Oracle Cloud Platform and make career improvements with the Oracle Cloud Platform Enterprise Analytics 2021 Specialist certification. Earn your 1Z0-1041-21 certification, to make your resume visible to potential employers.