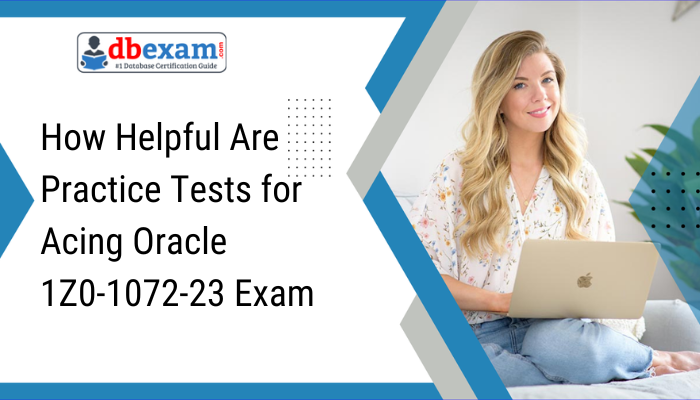 Oracle Cloud Infrastructure (OCI) offers a robust cloud platform that equips organizations with the necessary tools and resources for constructing, launching, and overseeing their cloud-driven applications. Gaining a solid grasp of OCI is imperative for IT experts to unlock its full potential. This article centers on exam 1Z0-1072-23: Oracle Cloud Infrastructure 2023 Architect Associate, providing insights into what it entails to attain the certification and offering guidance on exam preparation.
What Is the Exam 1Z0-1072-23: Oracle Cloud Infrastructure 2023 Architect Associate?
The Oracle Cloud Infrastructure Architect Associate 2023 assessment is tailored for individuals with a solid foundational understanding of designing infrastructure using Oracle Cloud Infrastructure (OCI) services.
This certification confirms a profound comprehension of subjects including deploying bare metal and virtual compute instances, setting up an OCI Load Balancer, formulating optimal strategies for high availability and security, harnessing advanced database functionalities (such as Data Guard, Bring Your License, data encryption, RAC, EXADATA), managing Identity and Access Management (IAM), grasping advanced networking concepts, and creating infrastructure with OCI services.
Prerequisite For 1Z0-1072-23 Exam
There are no prerequisites for this certification; you can proceed to take the exam directly. However, it is advisable to have current knowledge of OCI through learning and hands-on experience.
Target Audience
The Oracle Cloud Infrastructure Architect Associate examination is intended for individuals with a solid foundational understanding of designing infrastructure using OCI services.
Individuals with robust experience in data center management, network engineering, and systems administration are well-suited candidates for this certification.
Exam Details
Duration: 90 Minutes

Number of Questions: 55

Passing Score: 65%
How to Prepare for the Oracle 1Z0-1072-23 Exam?
Review the tips listed below to prepare for these exams and prepare to pass your exam in a single attempt.
1. Review the Exam Objectives and Structure
The first step is reviewing the Oracle 1Z0-1072-23 exam objectives and topics. You need to know the exam details of the test, such as the number of questions and the duration of your test. Study the different topics you must know while preparing for the exam. With the information you gathered about the exam topics, you can decide how much time you should devote to each syllabus topic.
2. Collect Appropriate Learning Resources
Numerous resources are available for your exam preparation. You only need to find the relevant ones. Start your search from a browser and look for materials that align with your certification test. Take advantage of official study resources from the Oracle official website. Oracle also offers free training to empower professionals across the globe to begin cultivating valuable IT skills.
3. Make Study Notes
After collecting the necessary materials for your exam prep, taking notes from these resources is crucial. Going through extensive study materials from start to finish a second time can be quite challenging and, in many cases, impractical, especially if you have a lot of resources to cover.
By taking concise notes as you go through these materials, you're building your own study notes that you can refer back to whenever needed before your exam. Additionally, note-taking plays a significant role in enhancing your memory of the information you've studied.
4. Take Oracle 1Z0-1072-23 Practice Test
Taking practice tests is a great way to evaluate your knowledge level about a specific topic of discourse. As you study each course content topic, answer related practice questions so you can know how well you understand what you have learned.
If you encounter the Oracle 1Z0-1072-23 exam question that you cannot answer correctly, mark it and repeat the topic at the end of your attempt. Ensure you can answer all the practice test questions correctly before moving to the next topic. At the end of your study, go over the questions again to know where you are standing in terms of preparation. You must aim for high scores while taking practice questions to score the same points during your exam.
Preparing for Oracle 1Z0-1072-23 Exam with DBExam.Com Practice Test
DBExam.com is dedicated to assisting you in successfully passing the 1Z0-1072-23: Oracle Cloud Infrastructure 2023 Architect Associate exam on your initial try. Utilizing DBExam allows you to direct your efforts and time toward the most critical aspects of your preparation. This is achievable because their sample questions and answers are thoughtfully curated to equip you with the technical expertise that closely mirrors the exam.
1. Practice
Practice is the most effective method for mastering any skill, which certainly holds when preparing for an exam. Engaging in extensive practice with Oracle 1Z0-1072-23 exam questions through practice tests and revisiting them repeatedly will enhance your comprehension of the necessary subjects and allow you to gauge your progress. Additionally, encountering numerous questions centered on the same concept from different angles helps verify your grasp of the material, establishing a solid foundational understanding of the principles taught.
2. Assess the Examination Structure
Understanding the exam's structure, especially in Oracle certification exams, proves highly beneficial due to their inclusion of innovative question types. DBExam's practice tests feature up-to-date and genuine questions, offering a precise preview of the exam's content and format. This allows you to equip yourself with effective strategies for tackling these diverse questions, saving you significant time and effort during the exam.
3. Oracle 1Z0-1072-23 Practice Test Identifies Weak Areas
By practicing Oracle 1Z0-1072-23 exam questions and verifying your responses, you can identify any errors and take steps to rectify them. This ensures that you avoid repeating the same mistakes. However, it's essential to be meticulous during this process, committing the correct answers to memory and revisiting the areas where you struggled to understand.
4. Oracle 1Z0-1072-23 Practice Test Boosts Time Management Skills
Focusing on time management is essential because you must respond to 55 exam questions in just 90 minutes. Engaging in timed practice exams on DBExam is the most effective means to improve your time management skills. If you notice that you're running out of time, it suggests the need for additional study and practice and exploring more efficient approaches to handle the questions. As you refine your understanding, you'll become proficient at quickly addressing the more straightforward questions, allowing you to allocate the extra time to tackle the more challenging ones.
5. Keep Tabs on Progress
As previously mentioned, you may still have some misconceptions and lack the necessary knowledge to attain a passing score despite rectifying errors. Monitoring your progress is the most effective approach to unearthing these potential shortcomings. You can assess your advancement by evaluating the results of each practice test you undertake. This practice allows you to determine whether you need to intensify your efforts and utilize more efficient learning resources.
Conclusion
You have the essential exam prep details, so no worries; resources are here to help you. Follow this article's guidance to excel in your Oracle 1Z0-1072-23 exam and secure the Oracle Cloud Infrastructure 2023 Architect Associate certification.