Receiving your Oracle Certification gives you a well-respected IT qualification that confirms your expertise. There are many details why you should do Oracle certified, ensure long term value it adds in your career, knowledge and personality, and some of this reasons will also help you to see value of becoming Java certified.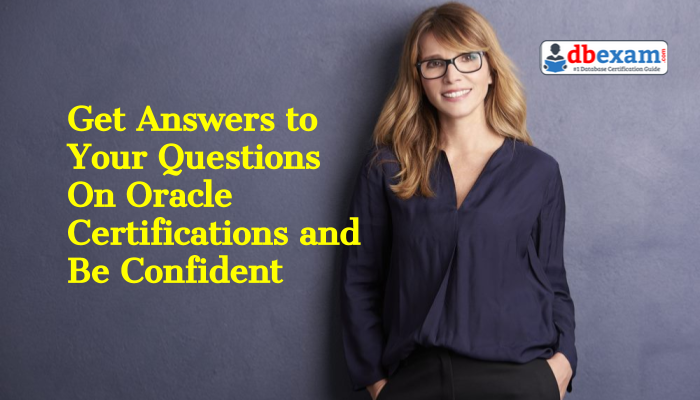 Services or Support charge your skills and knowledge up-to-date is critical. The fast pace of technology is really a good reason to stay-up-date with your certification. There's great personal risk of becoming obsolete by not keeping up with new features and new technology.
An Oracle Certification is industry known, We have 2 million people across the globe who have achieved an Oracle certification credential. This is a certification that won't be worthless when the next big thing comes along. 97% of the fortune 500 companies run Oracle solutions.
Make it simpler, how to access your account, view your exam history and see your exam results. With all the relevant new exams on Java and Oracle Database, and the option to add Cloud skills to your toolbox, keep watch on all the exam related news.
Here are your top five questions and answers:
Q.1 CertView Admittance
How to create CertView account?
• Go to certview.oracle.com and select the Create an Oracle Web Account link.
• First time Users must authenticate their CertView account with these details:
1. Oracle Testing ID
2. Email address from your Pearson VUE profile.
Q.2 Exam Results & Score Report
When will I receive my exam results and score reports?
• Candidates will receive an email from Oracle within 30 minutes of completing the exam to let them know that their exam results are available on CertView.
• Your score report is broken down by sections. If you fail your exam, use your score report to identify areas where you may need review.
Q.3 Certification Requirement
I've finished my course requirement, what should I do next?
If you've finished your course requirement. The next step complete the Course Submission Form. Find more information and steps on how to submit a course submission form here.
Q.4 Do I need to do practice questions?
Practice questions may help you with your exam technique, which in turn will help calm your nerves, but you should spend most of your time learning the material and practising using Oracle, not doing endless practice exams.
Q.5 Will Certification Help me Get a Job?
It's better having Oracle Certification, it will help in getting you a job if you have no experience. Most employers still rate experience over certification. Of course, the ideal situation is to have both.
Many companies consider certification, along with a certain level of education, a minimum requirement to even get an interview. In some companies, the initial whittling down of candidates is done by a Human Resources (HR) department, who are essentially working to a script. By not being certified you might miss out on a job you really want.
Companies who are part of the Oracle Partner Network have to maintain a minimum number of certified staff in certain areas. If you already have those certifications, it can be attractive as it saves them the effort of putting you through the certification process.
Even when you have a lot of experience, taking the time out to do certifications says something about you as a person.
Oracle Databse Certifications For Future Concern: