In recent years you may have seen Oracle Certification credentials presented as a digital badge that symbolizes the qualifications earned. These badges is issued to a select group of Oracle Certified individuals for beta testing. Expect to receive your badges soon !!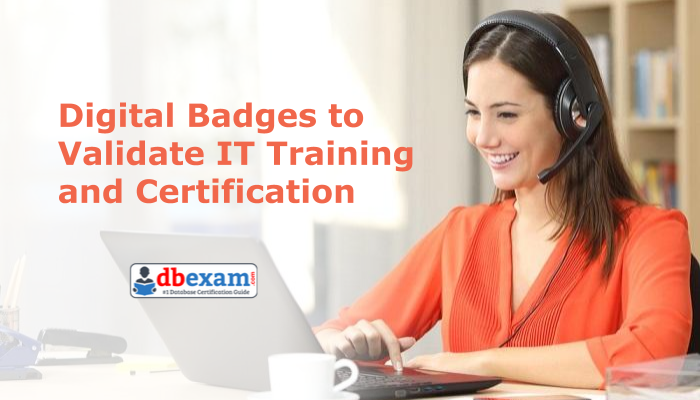 A digital badge profits both you and employers alike. Oracle Digital badges are a perfect solution for validating qualification and helping companies to avoid any pitfalls of unqualified hires.
Validate and display your badge immediately across various social media platforms.

Each badge gives information about specific skills you developed.

Use your digital badge to find and apply for a position that meets their desired title, location, employer or salary
Digital Badges lead into your Certification Achievements.
A web-enabled version of your credential

Easy-to-use digital badge images for displaying your qualifications on social media sites, networking sites and in email

Easy, valid verification of your credentials

A place to manage your badges

A secure means of storing and publishing your credential

The ability to combine your credentials to form a complete overview of your skills
Your Oracle digital badge can be the key to professional growth and opportunity. It can help you navigate the jobs in market.
Show your badge and its associated skill tags to search for jobs.

Simply access Related Jobs from your profile by clicking a badge.

Quickly view all related jobs requiring your skills.

Once you find a job you're attentive, you're a click from applying.
Points to Remember:
You will receive a badge only for current/non-retired OCA, OCP, OCE and OCM certifications with the exception of 10g.
Aspirants will take digital badges for their 10g credentials and will be able to enjoy the benefits of digital badging until the recertification deadline for upgrading to 11g or 12c. Read more about the Recertification Requirement. Badge notices are being sent to the email address available in your Pearson VUE profile.
Due to the number of historical badges being issued, they will be issued over a 10-day period. It is possible that you will not receive all of your certification badges at once. Please allow 10 business days from receipt of your first badge to receive badges for remaining certifications.
You will be able to claim badges in CertView. If you have not received all badges within 10 business days of first receipt, visit the Certification Management page in CertView to access your badge from there. If you do not see a badge for a current OCA, OCP, OCE, or OCM certification, only then will you contact support.
Promote, authenticate, and communicate your credentials and achievements in an ever expanding digital marketplace.