One of the big players in the IT market, Oracle Systems Corporation came into being in 1977. Since then the company has established an impressive client base (which includes about 97% of the Fortune 500 companies) with their offerings of database software, engineered systems, Cloud solutions and servers. Oracle has also come to introduce an impressive amount of 300 Certification courses for IT professionals through the Oracle University. Oracle impresses with the sheer number of certification courses available which exceeds the likes of even Microsoft and Cisco.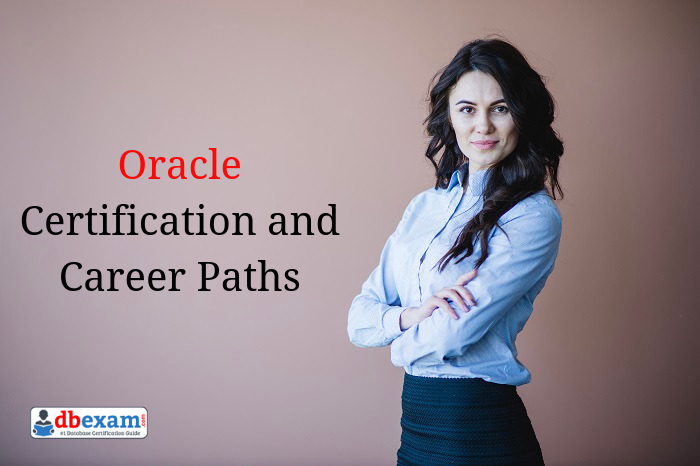 A certification course from Oracle acts as a validation of a professional's skills and credentials. Undoubtedly, companies using Oracle product prefer to hire candidates whose credibility is enhanced by Certificates issued by the Oracle University. Keeping in mind the vast client base of Oracle, it is easy to guess the amount of career opportunities that an Oracle certified professional might be able to avail. The training and certification arm of the company, indeed offers quality training focused on Oracle products.
The Oracle University offers a rich mix of varied courses and curriculum which delve into areas beyond database. The certification courses offered can be broadly subdivided into nine categories:
Applications

Database

Enterprise Management

Foundation

Industries

Java and Middleware

Operating systems

Systems including hardware

Virtualization.
Thus Oracle Certification and career paths are equally relevant for anyone from an aspiring DBA to a Java developer. The Applications category offers more than eighty credentials that cover most of the applications that Oracle offers its customers-including the likes of Peoplesoft, Taleo, Primavera and Siebel. Oracle branded applications are covered. The database category covers over 84 credentials that include the numerous versions Oracle has to offer including MySQL. The Java and Middleware category also has around 66 certifications to offer. Other categories might not offer such a large number of options, but are nonetheless popular among IT professionals due to their versatility.
Most of the Oracle courses require you to attend official training classes. These classes might be conducted by Oracle itself or by one of its authorized training partners. The classes are usually quite expensive and might be up to five days long. Some certifications need you to earn other certifications before being qualified to appear for the former. The certifications are structured into strata or levels, keeping the target audience in mind. Since most of these courses require prerequisite qualifications, it is considered that Oracle Certified Professionals offer high levels of competence in their areas of specialisation.You need to clear each of these levels to proceed to the next. These strata or levels of professional courses are outlined below:
Oracle Certified Junior Associate (OCJA):
This level is a new addition to the Oracle Certification Program structure, designed to target pre-entry level individuals who are supposed to have basic knowledge equivalent to that taught in typical college level Computer Science classes.
Oracle Certified Associates (OCA):
This level of Certification courses is designed for entry level professionals and tests the fundamental concepts regarding a wide range of topics relevant to the specific course.
Oracle Certified Professional (OCP):
These certifications are meant for practitioner level professionals who are seeking to enhance their operational competency pertaining to oracle software, platforms, applications and the likes. These cover a narrower range of topics than the OCA level and test the candidate's knowledge to a greater depth. In order to appear for one of these courses, one needs to usually clear a list of prerequisites.
Oracle Certified Experts (OCE):
These courses are aimed at professionals who seek high competencies in specific areas. Significant knowledge regarding the particular area of application will be required.
Oracle Certified Specialists (OCS):
This level focuses on training individuals more on the features and specialties that oracle solutions have to offer. Professionals who are looking to deploying Oracle products/solutions in other places are the target group for OCS level certification courses.
Oracle Certified Master (OCM):
The crème de la crème appear for this level of courses. Senior developers or administrators with in depth knowledge in particular areas of expertise can opt for these courses. The tests are quite challenging as well. Administrators face a difficult lab exam spanning two days while the developers have to undertake complicated and challenging projects.
One must also bear in mind that one needs to continually update their certifications. This is true because once a particular version of a software/ application is obsoleted, so is its corresponding certification. Updated lists of courses are available in the website of Oracle University. However one cannot deny the fact that Oracle Certifications and career paths are extremely important to keep abreast the current market situation. Oracle Certified professionals carry an advantage that open up a vista of opportunities from domains ranging from database administration to middleware development.