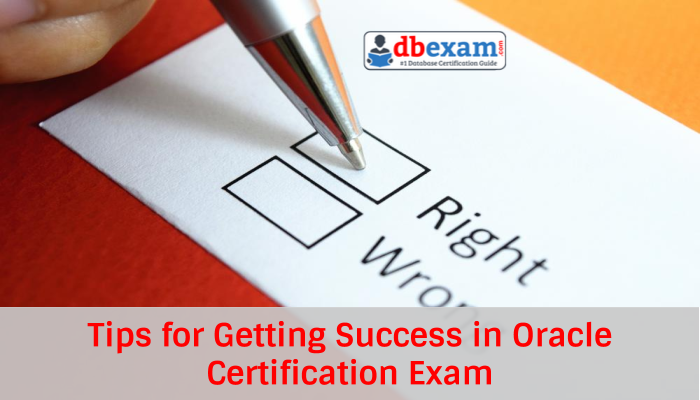 Oracle provides a significant number of hardware and software solutions designed to facilitate IT. Possibly well known for its premier database software, the company also provides cloud solutions, servers, engineered systems, storage and more services. Oracle has approximate 420,000 customers in 145 countries, more than 130,000 employees and generates more than $37 billion in revenues.
Throughout, Oracle has developed a broad certification program. Currently, it includes five certification levels, spans ten general categories and offers more than 200 credentials. Seeing the depth and breadth of the program, and the number of Oracle customers, it's not amazement that Oracle certifications are highly the sought after.
Categories of Oracle Certification: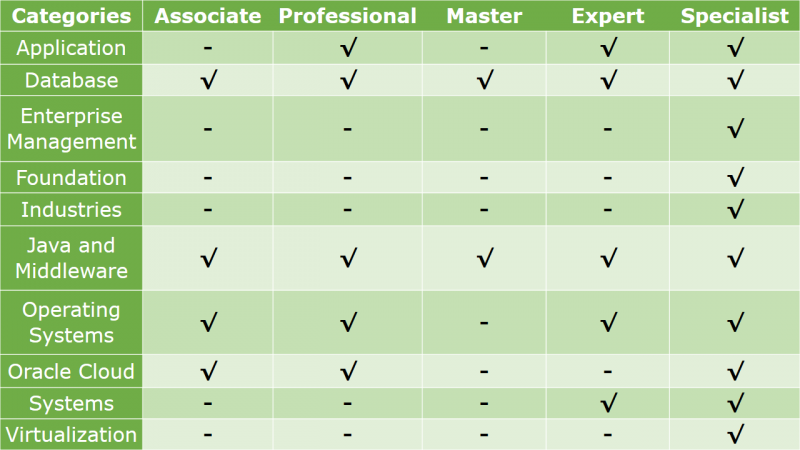 Certification program of Oracle is divided into ten Categories and five levels from Associate to Specialist.
Oracle Enterprise Management

Oracle Foundation

Oracle Industries

Oracle Systems

Oracle Virtualization
You have to select your area of interest from above-mentioned categories of Oracle Certification. They provide certifications in 5 levels Associate, Professional, Master, Expert and Specialist.
What is Correct Path to Prepare for Oracle Certification?
The first question comes into the mind of the candidate going to appear for Oracle Certification exam is which way of study they choose? The appropriate way of studying or inappropriate way of studying?
Most of the candidates choose the inappropriate way of studying by trying to find shortcuts for preparation like exam dumps.
First of all I want to give few suggestions for Oracle Certification exam regards to preparation.
Examine the requirement for Oracle Certification like experience, training etc. for selected certification.

For every particular exam, analyze the certification objective that why this certification is introduced and why it is important for you?

Find out the gaps between your skills, experience, knowledge, and objectives of the certification

Create a well-planned study schedule that will help you to fill up the gaps that find by you.
Here I am going to suggest a preparation method that will help you to prepare for certification exam easily.
For the preparation of Oracle certification exam, you need to do enough practice in the category of your interest for this you have to use real Oracle product in a nonproductive situation.
Then you should have to go for training provided by Oracle University. They provide many recommended training courses. Also, attend Oracle University Seminars that will explain your thoughts and questions regarding the exam.
You are going to appear in the exam, so the study is the first requirement for clearing any exam. You can refer Oracle Press materials provide by Oracle and also many other publisher's books related to your exam topics and syllabus.
Make notes for the main points of the concept; notes are beneficial for you because when making notes you learn the key concepts and topics, and you also learn the concept and questions when you review it.
Take as many as possible online mock tests and online practice exams that will make actual exam pattern familiar to you. Also, you can go for sample questions. First, study and then try to solve sample questions and analyze answers yourself.
Candidates also have to avoid few things when preparing for certification exams.
Don't ask a friend who has appeared in exam about what should be asked in the exam.

Don't appear in exam for just checking that how was

exam

? It will waste

of

your time and money both.

Never use Exam dumps for the Certification exam. Because dumps are not helpful in building up your career.

Never discuss exam questions in online forums because in the online forum every person gives their own different opinion that will disturb your preparation by confusing you.
In the end, I want to say that when any candidate follows the appropriate and correct path process of study, practice and getting certified it will be very beneficial for them more than any candidate who selected the inappropriate and wrong way process of cheating. Because they just not cheat others they also cheat themselves also.