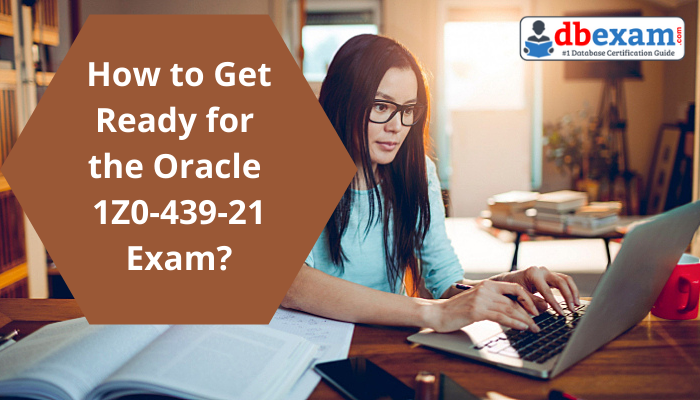 The OCS level 1Z0-439-21, Primavera Unifier Cloud Service 2021 Implementation Essentials certification is just one step away if you find the proper study guide and practice test materials and get ready.
The 1Z0-439-21 certification is a 90 minutes long exam with 60 questions and needs a candidate to get a 70% mark to pass the exam.
What Certification Do You Earn After Passing the 1Z0-439-21 Exam?
Passing the 1Z0-439-21 exam earns you a specialist-level certification. A Primavera Unifier Cloud Service 2021 Certified Implementation Specialist has demonstrated the knowledge required to configure and maintain Companies, Shells, and Business Processes in Primavera Unifier. Candidates who earn the certification are well-versed in creating Templates, using Forms, and performing various functions in uDesigner.
What Do You Learn through the Certification Preparation?
A candidate learns about the following-
Learn to take benefit of the powerful new capabilities within Primavera P6 Enterprise Project Portfolio Management.

Allow your organization to enhance PPM process rigor and standardization.

Enhance flexibility and control through improved reporting, application integrations, and user experience.

By deepening your Primavera P6 product knowledge and taking advantage of the possibilities, your organization's program management initiating, planning, and executing skills and outcomes will improve.

Oracle's Unifier Release training helps empower you to execute projects for capital planning, project delivery, cost control, facilities, and real estate management.
How to Get Ready for the 1Z0-439-21 Exam?
Learn from the 1Z0-439-21 Training:
Taking the 1Z0-439-21 training is of enormous help. Through Oracle University's Construction and Engineering Learning Subscription, a candidate discovers learning resources that help them manage multiple project phases. The subscription supports learning from the experts and includes lessons that teach a candidate how to plan, carry out, and maintain project operations throughout the project life cycle.
1Z0-439-21 Syllabus Completion Is the Most Important Task:
Training is helpful, getting assistance is helpful, but everything goes in vain if you are not ready with the syllabus topics. Learning the OCS level certification syllabus could feel challenging, but keep an attitude of covering every syllabus section to attempt a maximum number of questions in the exam hall.
Stay Organized to Cover the 1Z0-439-21 Topics within Decided Time:
Exam preparations can't be lifelong. A candidate must stay organized and chalk out a schedule to cover the topics within two to three months or depending on the candidate's state. Being an OCS level certification, it can be assumed that candidates possess knowledge about Oracle products. Still, it is suggested to have a time of at least two months to get ready and chalk out a proper study plan to stay organized.
Decide in Advance What You Want to Study:
It would be better if the candidate fixes what he wants to study on a particular day. To use most of your study time, set the 1Z0-439-21 topics and use the study hours in a distraction-free manner. Don't follow others, and their ways of studying, choose the most productive time of your day and devote yourself to exam preparation.
Start Making Short Notes:
Making notes are convenient. It has many benefits. You can remember the 1Z0-439-21 topics for longer through writing practice. Moreover, making a notebook for your important topics would gather all the essential materials in one place. This notebook will be a great help during revision when you need all important topics in one place.
Focus Highly on Practice Test:
Only studying would not land you anywhere. What is your memorization power, and can you face all the exam questions within provided time, would decide your result. Self-assessment is the most important step of your preparation journey. Enroll in a trusted 1Z0-439-21 practice test, and get valuable insights into your preparation. Follow the result section, and work on the areas you are unable to attempt. Have the focus of learning and improving while taking 1Z0-439-21 practice tests.
Positive Mind Attracts Positive Results:
Exam preparations are sometimes tiring. Many candidates lack the motivation and leave the preparation halfway. But, keep yourself in a positive mindset and think about the result and career after the certification.
Benefits of Using the Oracle Primavera Unifier (Skire) Solution:
Reduce risk to your upgrade and migrations.

Have a focus on running the business projects; the solution migrates them.

Get HPS's expertise, quality certification guarantees fast, and robust implementations/upgrades.

On average, the solution performs ten migrations a year.

Perform a standardized migration approach.

Maintain low cost.

Repeatable, proven process.

Have consistent auditable processes, governance, and data compliance.
Bottom Line:
Not many people earn OCS-level certifications. Therefore the demand for specialist-level candidates is high. Therefore, study hard and make a prosperous career with the 1Z0-439-21 exam.