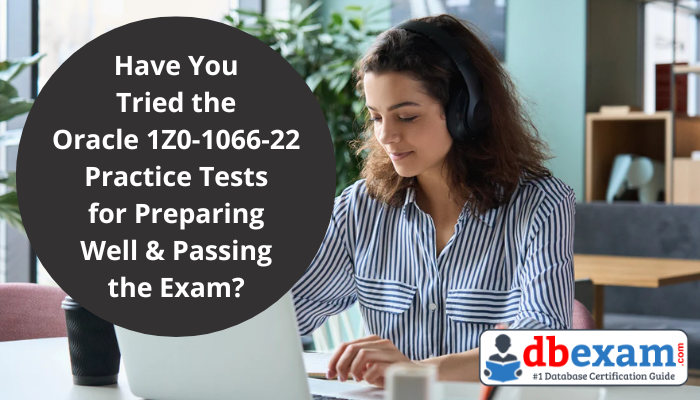 If you appear for the 1Z0-1066-22 exam, passing the exam should be your primary goal, and including practice tests helps accomplish your goal. Learn more about the exam preparation and discover more on Oracle Supply Chain Planning Cloud through this blog.
What Is the 1Z0-1066-22 Certification All About?
Through the 1Z0-1066-22, the Oracle Planning and Collaboration Cloud 2022 Certified Implementation Professional certification, an individual proves his knowledge needed to configure and manage a supply plan, configure and manage a demand plan, and manage data collection and analytics. Candidates who earn the 1Z0-1066-22 certification get familiar with working with advanced fulfillment, managing exceptions, and using simulation sets.
What Topics Are Covered Under the Syllabus?
The 1Z0-1066-22 exam covers the following topics-
Attribute-Based Planning

Production Scheduling

Replenishment Planning

Backlog Management

Constraint-based Plans

Costing and Inventory Foundations

Supply Chain Collaboration

Sales and Operations Planning

Simulations

Advanced Fulfillment

Exceptions

Planning Analytics

Data Collection

Supply Network Model

Supply Plans

Demand Management

Oracle Planning Central Cloud Overview
Practical Study Steps to Get Ready for the 1Z0-1066-22 Examination:
Create A Study Plan to Make Your 1Z0-1066-22 Exam Preparation Journey Easy:
Your first work is to go through the syllabus topics, and the second work is to make a study plan. Therefore, register with Pearson Vue and choose the exam date. Counting the total days in hand becomes easy with fixing the exam date. Preparation without any motivation is of no use, and registration helps in getting the right motivation.
Don't be Dependent on Random Study:
Random studying can't get you anywhere when you prepare for the 1Z0-1066-22 certification exam. The 1Z0-1066-22 exam is an OCP-level certification and needs devoted study hours. Therefore, set a chart about the topics you want to cover on a particular day. Knowing your goals clean help to save time during your study. Make your targets realistic, learn two to three topics daily, and study for two to three hours daily. Enhance your learning scope with notes making habits.
Chalk out the Syllabus Topics & Learn them from the Core:
As the 1Z0-1066-22 syllabus does not mention any topic percentages. Therefore, keep enough time for topics with more sub-topics and make short notes while reading the essential topics. If your grasp is high with the syllabus topics, chances are more to attempt the maximum number of questions. Therefore, study hard and improve your learning.
Learn from the Experts through Oracle 1Z0-1066-22 Training:
You must combine the study and hands-on practical knowledge to get ready for the 1Z0-1066-22 exam. Therefore, enroll yourself in training and learn from the experts. Joining any of the following training could be helpful-
Oracle Supply Chain Management Cloud Learning Subscription

Oracle Planning and Collaboration Cloud 2022 Implementation Professional
Assessing Yourself with 1Z0-1066-22 Practice Tests Play an Important Role:
You might cover the entire syllabus and feel confident from within, but does it guarantee your success in the 1Z0-1066-22 exam? The answer is no. Your success is dependent on your preparation level, and you can't get the actual idea about your preparation without taking any assessment. So enroll yourself for the reliable 1Z0-1066-22 practice tests to assess your preparation level. The time-based 1Z0-1066-22 practice tests help a candidate better manage time and take the exam within a specific time. The 1Z0-1066-22 practice tests are expert-designed and offer you the scope to take the real exam. Therefore, choose practice tests over dumps to learn more about your preparation level. The practice tests could initially challenge you, and scoring high could be difficult. But, take these challenges as learning and prepare for the next attempts.
Overview of Oracle Supply Chain Planning Cloud:
Oracle Supply Chain Planning Cloud is a solution that offers you simpler, faster, and better ways to plan and execute the operations strategy. The solution detects material and capacity constraints, prioritizes competing demands, reroutes global supply to minimize disruptions, and helps the user to schedule production to make the best use of the factory resources.
Benefits of Using Oracle Supply Chain Planning Cloud:
Better Global Supply:
The user needs to consider a global network of in-house production and distribution facilities to plan the supply effectively. You must also include drop ship suppliers, contract manufacturers, and outside service providers. Managing discrete, process, and configure-to-order manufacturing processes are also needed.
With the complete network and sourcing model of Oracle Supply Chain Planning Cloud, the user can trade off internal vs. external production capacity, consolidate supply at his own facilities, configure drop ship relationships, or identify when a second-tier supplier's limited possibility could put demand at risk. The user can choose to manage the network with global rules or tailor planning for each high-value component at a critical facility.
Evaluate and Select Alternatives Naturally:
The user considers using alternate suppliers, substitute components, and other supply options to satisfy customer obligations when a disruption occurs. Supply Planning automatically assesses all available options to overcome supply constraints to meet demand on time. It addresses material and resource constraints simultaneously to recommend alternative resources, alternate routings and bills-of-material, secondary material sources, and suppliers as needed.
Bottom Line:
Modern supply chains are complex, with different tiers of internal and external nodes. Oracle Supply Chain Planning Cloud helps to deal with these issues. Therefore, get the 1Z0-1066-22 certification and make an impact on your Oracle Professional career.