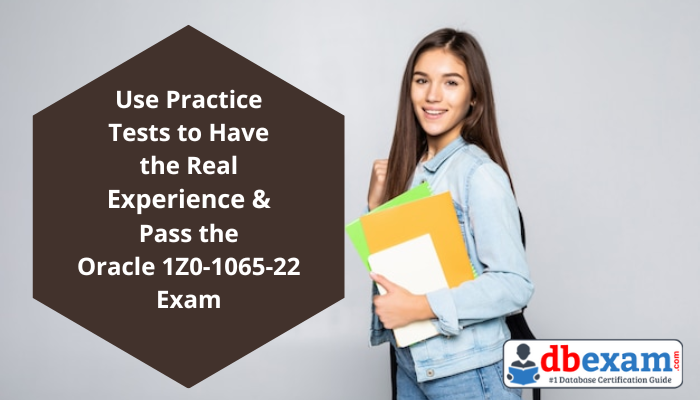 Passing the 1Z0-1065-22 exam is simple if you know the actual exam structure, and practice test exams are helpful in that regard. Continuous practice leads you towards your Oracle Procurement Cloud 2022 Certified Implementation Professional (OCP) certification in no time. Learn more about certification preparation through this blog.
What Does the 1Z0-1065-22 Certified Professional Prove?
1Z0-1065-22, or the Oracle Procurement Cloud 2022 Implementation Professional, proves a strong foundation and expertise to implement Oracle Procurement Cloud solutions. The 1Z0-1065-22 exam is a 90-minute long exam with 55 questions. A candidate needs to get a 62% mark to pass the exam.
What Topics Are Covered Under the Syllabus?
The 1Z0-1065-22 certification exam covers the following topics-
Project-Driven Supply Chain (PDSC)

Procurement Contract

Supplier Qualification Management (SQM)

Sourcing

Supplier Portal

Self Service Procurement

Purchasing

Common Procurement

Common Applications for Procurement

Fusion Functional Set Up Manager

Procurement Application Overview
Preparation Techniques to Pass the 1Z0-1065-22 Exam:
Devote Ample Time in the 1Z0-1065-22 Exam Preparation:
Plan in advance for the 1Z0-1065-22 exam. Devoting sufficient time to the 1Z0-1065-22 exam preparation is a must if you want to pass the exam on your first attempt. You must set a period of at least two to three months to get ready for the professional level certification, and when you have time, your preparation becomes stress-free.
Boost Your Knowledge Regarding the 1Z0-1065-22 syllabus:
Syllabus completion could be the most challenging thing, and it is also the major aspect that decides your success or failure in the 1Z0-1065-22 exam. Following a study schedule with daily goals and aspirations helps a candidate highly to stay organized regarding the syllabus domains. How many hours you study is not essential, but if you use your time productively, studying gets better. Following a study routine would save most of your time, and you can prepare two to three topics daily from the core.
Work on Your Daily Goals:
Every Aspirant must set some daily goals for themselves during the preparation time it benefits you highly. Covering particular topics within a specific time should be your short time goal, and completion of the syllabus should be the long-term goal. Writing habits and notes making are the two best things that help in boosting your learning. Make these notes in an organized manner, so you can use them later during revision for faster completion of the topics.
Enroll for Oracle 1Z0-1065-22 Training and Join Forums:
When you prepare for a professional-level certification, you need to be strong about every aspect of the 1Z0-1065-22 exam preparation. Your practical knowledge gets improved when you join the training. Study forums also help to exchange knowledge with others.
Get Better Insights with 1Z0-1065-22 Practice Tests:
Always try to get valuable insights regarding preparation. The valuable insights help an aspirant discover which areas of the syllabus they are confident with. Including 1Z0-1065-22 practice tests help an aspirant in several aspects. You will become familiar with the exam structure, and regular practice will improve your time management. Continuous practice and scoring high boost the candidate's confidence to a new level.
What Is Oracle Procurement Cloud?
Oracle Procurement Cloud is an integrated source-to-settle suite that helps business processes and allows strategic sourcing. The solution also improves supplier relationship management and simplifies buying, resulting in lower risk, improved savings, and greater profitability.
What Are the Benefits of Using Oracle Procurement Cloud?
Shopping Experiences Gets Simplified:
With Oracle Procurement Cloud, ease out employee shopping and maximize user adoption with a consumer-like, guided experience. The intuitive search allows the user to quickly find the goods and services you need at negotiated prices and ensure compliant buying.
Betterment of Spend Compliance:
Utilize cost savings by directing purchases to approved suppliers and offer them negotiated prices. Configure approval rules to assure spend compliance and simplify exception management on all platforms, including smartphones and tablets.
Simplify Purchasing:
Simplify purchasing with automated purchase order creation. Automated invoice processing reduces workload, minimizes errors, and speeds up supplier payments.
Bottom Line:
Most organizations lack smarter spend management mainly due to the tools being used to manage their procurement processes. Oracle Procurement Cloud blends cloud, best-of-breed functionality, and native connectivity. When organizations deploy Oracle Procurement Cloud, it resolves pain points with transactional and strategic procurement. Procurement is an essential solution; therefore, one must get the 1Z0-1065-22 certification and prove their skills in the professional front.