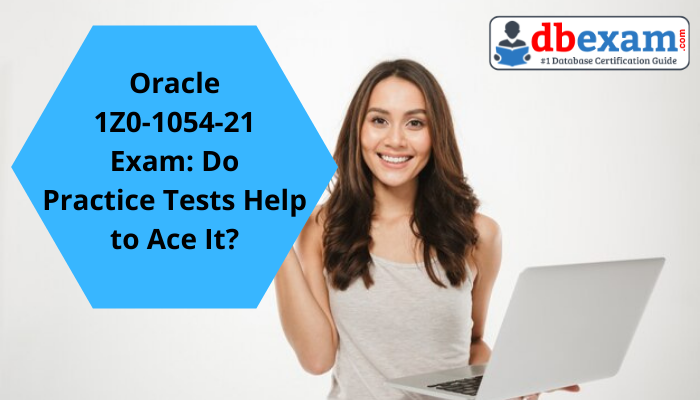 Dumps or practice test, what helps better in acing the 1Z0-1054-21 exam? How to become an Oracle Financials Cloud General Ledger 2021 Certified Implementation Specialist (OCS)? Get clarity on all your queries through this blog.
What Do You Prove through the 1Z0-1054-21 Certification?
An Oracle Fusion Cloud Financials: General Ledger 2021 Certified Implementation Specialist has demonstrated the knowledge and skills required to implement Oracle Cloud Financials. Individuals who earn the 1Z0-1054-21 certification are able to Configure Enterprise and Financial Reporting Structures, Configure Ledgers, Journal Processing, Configure and Process Intercompany, Configure Period Close and Financial Reporting and Budgetary Control and Encumbrance Accounting.
Study Plan to Pass the 1Z0-1054-21 Exam:
Take Sufficient Time to Prepare for the 1Z0-1054-21 Exam:
If you want to pass the certification exam, you have to understand all the exam objectives. To learn the exam objectives well, you should start your preparation at least three to four months prior to the scheduled exam date. You must study daily and work on the exam objectives to avoid any last-minute exam hassle.
Enroll in the official 1Z0-1054-21 Training:
One of the best paths to study for the Oracle Financials Cloud General Ledger Implementation Essentials exam is to join the official training. You can learn the exam-related topics thoroughly, and your instructor could boost your preparation with practical knowledge.
Get Familiar with the 1Z0-1054-21 Exam Pattern with Practice Test:
If you already know what to expect in the 1Z0-1054-21 exam, your exam fear will reduce, and you can perform better in the exam hall. Doing practice with the online 1Z0-1054-21 practice test would help you in this regard. These practice tests are time-based and help a candidate become an expert in time management. Time management is highly needed when you are going to face multiple-choice-based exams. Rely on valuable practice tests, and learn about your strengths and weaknesses. Follow the guidance to improve further. On, the other hand if you go for the 1Z0-1054-21 dumps, you miss out on the valuable insights, and can't improve further.
Overview of Oracle General Ledger:
Oracle General Ledger is a complete financial management solution that offers effective management control, highly automated financial processing, and real-time visibility of financial results. The solution is everything you need to get financial compliance and improve your bottom line. Oracle General Ledger is an integrated suite of applications, and it is part of the Oracle E-Business Suite. The solution runs enterprise profitability, reduces costs and internal controls, and increases efficiency.
What Are the Key Business Benefits of Using Oracle General ledger?
Improve Enterprise Visibility:
Enhance visibility into performance by checking and reconciling balances online. Dig down to any level of detail that includes detail balances, journals, and the underlying sub-ledger transactions - all from a single drill path. Oracle Applications Desktop Integrator offers a desktop-based extension of Oracle General Ledger to analyze financial statements, create reports, create budgets, upload conversion rates, and more.
Get Efficiencies with Highly Automated Financial Methods:
Generate journal processing for recurring and allocation journals. Load and convert raw data from external systems or upload mass journal entries via spreadsheet. The report, Run posting, translation, and consolidation method in parallel to speed up reporting time.
Maintain and Establish Superior Internal Controls:
Assure data integrity with a single ledger to manage all financial information. Summary, budget, foreign currency, statistical and average balances are automatically available. Rendering reports are immediately available and always accurate. Mandatory checks and balances control the occurrence of out-of-balance conditions. The chart of accounts can be customized to best fit your company's demands and control information access.
Capitalize on Global Scopes:
Report and capture any number of currencies from the balance level to the sub-ledger transaction level. Revaluation, premeasurement, currency conversion, and translation are all performed in accordance with local and international accounting standards.
Enhance Financial Services Profitability:
Rich average balance functionality comes standard in Oracle General Ledger. It allows businesses in the financial services industry to perform refined transfer pricing, and profitability analysis calculations to yield regulatory reporting needs. Oracle General Ledger is also integrated with the Oracle Financial Services Applications.
Bottom Line:
Modern finance organizations need to produce more value with fewer resources. Oracle General Ledger helps finance organizations get massive processing efficiencies by running methods across multiple ledgers with a single touch of a button. Therefore, getting your implementation specialist certification with the 1Z0-1054-21 certification is the key to proving your knowledge regarding Oracle General Ledger and getting the desired job.